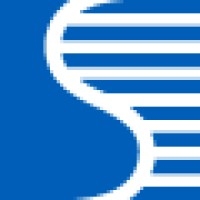 ScienceSoft
One of the leading software development and IT consulting companies, ScienceSoft  also offers world-class Cybersecurity as part of its suite of services. This Texas-based company has been in the industry for over 30 years, so they're guided by experience.
An ISO 27001 certified information security management company, ScienceSoft has the expertise necessary to protect midmarket and Enterprise businesses alike.
An IBM Silver Business partner, ScienceSoft has over 150 projects under consultation. They can help your organization through every stage of the Cybersecurity process, from Assessment & Planning to Implementation & Response.
Their experts can get your organization up to PCI DSS, GDPR, HIPAA standards. Their security assessment and monitoring can simulate DDoS/DoS attacks to better test the strength of your security code.
They know that mobility is a key component of your business. That's why they offer advanced mobile device and application management. Using Microsoft Intune, they can develop security measures for your mobile devices to ensure compliance and define how employees can use and share information.
As a Gold Microsoft Business Partner, ScienceSofts technicians and specialists understand how to best configure Azure's security settings to meet your needs.
Their advanced SIEM is built on IBM's Security QRadar to gain a complete view of your network security. And if more advanced coverage is necessary, their engineers have developed QLEAN to monitor QRadar's performance.
ScienceSoft also offers robust email security, DDoS protection, Firewalls, IDS/IPS, DLD implementation, and antivirus protection. There are also a variety of one-time services available for customers to gain a better understanding of ScienceSoft's different product offerings.
For medium-sized and Enterprise-level businesses in all major industries from Medical to Financial to Utilities and Telecom, ScienceSoft has the resources, experience, and expertise to be your Cybersecurity partner.
Company Details
Employees:
Employees 250 - 999
Min. Project Size:
$5,000+
Credentials:
Microsoft Gold Partner, AWS Select Consulting Partner, Oracle, IBM Silver Business Partner, ServiceNow Specialist, Adobe Bronze Solution Partner, Pimcore Certified Developer, Salesforce, Citrix Silver Solution Advisor, Cisco Select Certified, HPE Certified Partner, F5 Network Authorized Unity Partner
Avg. Hourly Rate:
$50 - $99 / hr
Contact Information
Location
5900 S Lake Forest Dr
Suite 300
Allen, Texas, 75013
United States
QUICK STATS
Industries
Financial Services
Software
Financial Services
Arts, Entertainment & Music
Information technology
Services
Software Development
Testing and QA
Application Services
UI/UX Design
Infrastructure Services
Managed IT Services
IT Outsourcing
IT Consulting
IT Support
Cybersecurity
Data Analytics

Find the Right Pentest Vendor Fast
Get matched for free with top Pentesting firms that fit your budget.
Standout Services