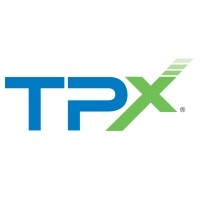 TPx Communications
Connect and protect, that's TPx Communications' motto. This Austin, TX-based MSP has over 20 years of experience delivering high-quality Cybersecurity services to SMBs and Enterprises.
Trusted by companies like Telos Systems and ZyXel Communications, TPx Communications has a proven track record serving a range of industries. Whether you're in Healthcare, Finance, Education, Government, Legal, or Retail, they understand your needs.
Their Endpoint Security protects your hardware from the most pernicious threats. With Managed Detection and Response, DNS Protection, and 24/7 Monitoring and Alerting clients experience less downtime, increased productivity, and are assured the highest levels of compliance.
Deploying a Next-Generation Firewall, TPx Communications builds a moat around your network to keep malicious actors out. Their Next-Gen Firewall includes Sandboxing, Vulnerability Scans, SD-WAN, SSL Deep Packet Inspection, Data Leak Prevention, VPNs and 2FA, Traffic Shaping, and more.
Customization is at the heart of TPx Communications' security products, so they work with you to find the best solutions to your individual needs. By following top infosec standards like CISSP, NIST, and ISO 27000, clients can be assured that the consultations they receive are based on best practices.
Their Cybersecurity consultations include a Cybersecurity Gap, Vulnerability, Network Security, Wireless Security, and Ransomware Readiness assessments. TPx Communications makes sure your organization has all its bases covered.
Recognitions and awards come easily to TPx Communications. A Channel Futures MSP 501 business, they've also won multiple awards from Global Infosec, TMC, Clutch, Datto, Selling Power, and Vertical Systems.
Is it any surprise, then, that they're among the most highly reviewed MSPs online? Praised for their comprehensive knowledge, customers enjoy their improved security posture after working with TPx. Attentive to client needs, they maintain open communications with their customers. This attention to detail and customer service makes TPx one of the most trusted Cybersecurity firms around.
Company Details
Employees:
Employees 1,000 - 9,999
Min. Project Size:
$1,000+
Avg. Hourly Rate:
$100 - $149 / hr
Contact Information
Location
303 Colorado St
Suite 2075
Austin, Texas, 78701
United States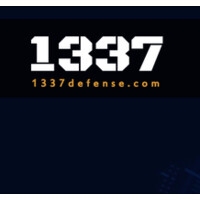 QUICK STATS
Industries
Healthcare
Financial Services
Education
Governmnent
Legal
Services
Cloud Communications
Managed IT Services
Managed Security Services
Standout Services