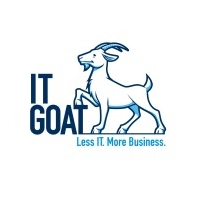 IT GOAT
IT GOAT's motto is "Less IT. More Business." This approach helps their clients focus on what's really important: maintaining secure, efficient operations.
Based in the Dallas, TX area, specializes in the needs of midmarket businesses in a wide variety of industries.
Their 24/7 monitoring detects the threats and anomalies which arise on your network. Their team keeps track of your developing IT environment in real-time, freeing your employees to concentrate on more important matters.
Their "Report Phishing" tool built into the clients' Outlook inbox allows for easy reporting and active scanning of suspicious emails.
IT GOAT educates your employees with its Phishing Simulation service. The Phishing Simulation sends fake phishing emails and identifies which employees are clicking on suspect emails or downloading corrupted files. Afterward, the employees are notified by email and sent useful training material to help them better protect their activity in the future.
Their thorough Incident Response Plan is distributed throughout their client's organization and brings on board all stakeholders in a unified process. Their breach plans include email phishing, data breach, equipment loss, malware infection, non-compliance, and ransomware infection.
IT GOAT helps its clients define and implement robust policies to deal with contingencies as they happen. Clearly designed policies customized for each company's assets help get employees on board with expectations and consequences of misuse.
With IT GOAT's focus on giving their clients a competitive advantage, their mission is to optimize your IT investment. With plans specifically designed for small, medium, and enterprise-level businesses, they know how to improve performance for companies of any size.
Winning multiple regional Clutch awards for Top MSP, IT GOAT is well-reviewed online by its satisfied customers.  Praised for the effectiveness in equipping new employees in company IT policy, their reliability and attention to detail set them apart.
Company Details
Employees:
Employees 50 - 249
Min. Project Size:
$1,000+
Avg. Hourly Rate:
$100 - $149 / hr
Contact Information
Location
5485 Belt Line Rd
Suite 170
Dallas, Texas, 75254
United States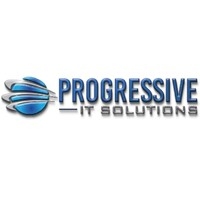 QUICK STATS
Industries
Education
Financial Institutions
Health Care
Legal Services
Marketing and
Services
IT Managed Services
Cloud Services
Cyber Security Services
Business Continuity Services
VOIP Services
Standout Services