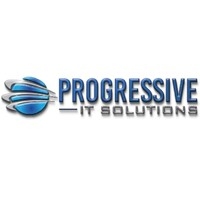 Progressive IT Solutions
Dallas-based Progressive IT Solutions is a highly regarded Cybersecurity and IT Management company. Offering a full line of services, Security is the cornerstone of Progressive IT Solutions' business.
Professional through and through, Progressive IT Solutions wears its Texas roots proudly. They want to provide companies the protection they need to keep business flowing uninterrupted.
Offering a full line of Cybersecurity & IT Consulting, VOIP, Network Assessments, Pen Tests, and Ransomware Defenses for businesses of all sizes. From mom-and-pop operations to enterprise-level companies, they're confident they can meet your needs.
Customer service and satisfaction are the hallmarks of Progressive IT Solutions. Their experience "in the trenches" gives Progressive IT Solutions the advantage in knowing what works and what doesn't.
The Progressive IT Solutions team augments your organization's IT operations so you don't have to hire more costly technicians and analysts. And their services are billed month-to-month, so you don't have to sign lengthy, burdensome contracts.
Progressive IT Solutions guarantees satisfaction forever. Their 100% Forever Money-back Guarantee demonstrates confidence in their capabilities.
Progressive IT Solutions promises no geek speak. They understand the importance of communication between stakeholders, whether they play an IT role or not. Progressive IT Solutions makes their work crystal clear for their clients.
Customer testimonials show that time after time Progressive IT Solutions is a responsive, skilled partner with their clients. Online reviews sing Progressive IT Solutions praises, calling them the best of the best.
They boast a diverse portfolio of Texas companies across a wide spectrum of industries. Their know-how allows them to meet the needs of the Medical, Commercial, Aviation, and Financial Services industries.
Their accreditations and awards are highly regarded. Accredited by the BBB and a member of multiple Chambers of Commerce in the Dallas area, Progressive IT Solutions has also won multiple UpCity and Clutch awards.
Company Details
Employees:
Employees 2 - 9
Min. Project Size:
$5,000+
Credentials:
AGC Dallas/Fort Worth, BBB Accredited Business, Richardson Chamber of Commerce, Garland Chamber of Commerce, North Dallas Chamber of Commerce, Microsoft Silver Partner
Avg. Hourly Rate:
$200 - $300 / hr
Contact Information
Location
4447 N Central Expy
Suite 110-193
Dallas, Texas, 75205
United States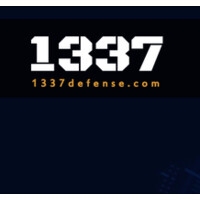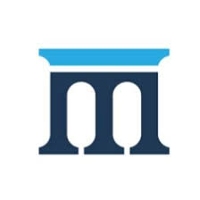 QUICK STATS
Services
Cybersecurity
Co-managed IT
Data Backup & Recovery
VoIP Services
Standout Services