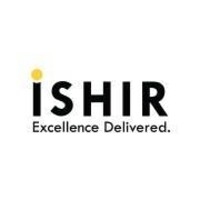 ISHIR
Located in Dallas, Texas, ISHIR is one of the world's foremost offshore software companies. While predominantly a software development company, ISHIR brings its innovative mindset to Cybersecurity as well.
A leader in Cloud Services Management, they have in-depth knowledge to optimize an organization's security posture on the cloud. For over 21 years, ISHIR has led Texas in Cybersecurity and Compliance in Texas.
Capable of protecting small businesses and enterprises alike, they can scale its services to meet any needs.Their quality is evident in the clients who chose to do business with them. Honda, Samsung, Motorola, Hyatt, and the United Nations have all sought ISHIR's services.
Innovation leads their approach and customers can be certain they're getting cutting-edge protection. ISHIR doesn't believe in cookie-cutter solutions. Each Cybersecurity package is tailored to the individual organization.
Specializing in cloud systems, they can optimize your AWS, Azure, and Google Cloud services while offering Cloud Breach Protection.
Highly rated online, reviewers applaud their services. Recognized by Clutch, AppFutura, Magento, Forbes, UpCity, and others, ISHIR has won numerous awards. Online reviews rave about their excellent work, its top-notch delivery, and its goal-oriented attitude. Impressing customers with its visionary approach, ISHIR brings a developer's eye to Cybersecurity.
Beyond security, they offer Software Development, next-gen IoT, AI, Machine Learning, Robotics Process Automation, and Big Data Services.
Always intent on modernization, ISHIR strives to bring outcome-driven, future-oriented, agile products to their customers.
For organizations looking for an innovative security partner trusted by some of the largest companies in the world, ISHIR should be top of the list.
Company Details
Employees:
Employees 2 - 9
Min. Project Size:
$5,000+
Credentials:
Great Place to Work Certified India, Microsoft Cloud Solution Provider, Amazon Web Services, Microsoft Gold Partner, CMMI Level 3, MBE, The State of Texas HUB Certified
Avg. Hourly Rate:
$25 - $49 / hr
Contact Information
Location
5830 Granite Pkwy
Suite #100-360
Plano, Texas, 75024
United States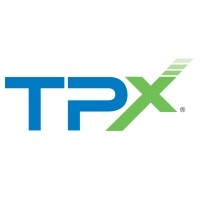 QUICK STATS
Industries
Logistics & Supply Chain
Healthcare
Manufacturing
Information technology
Hospitality & leisure
Services
Software Application Development Services
QA Automation Testing
Web Design and Development
Windows 10 Migration Services
Machine Learning as a Service
Cloud Consulting Services
Outsource Bookkeeping Services
Agile Project Management Services
AI Annotation Services
Standout Services