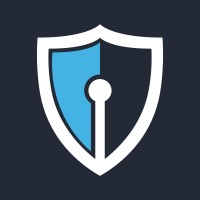 RedTeam Security
RedTeam Security are a specialist penetration testing firm based out of Edina, Minnesota. By the depth of their expertise and the breadth of their service offerings for pen testing, they're among a small group of elite penetration testing providers.
Most cybersecurity firms offer penetration testing, but most are limited to some degree by what they have the skills to test, how well they can test, and how much value their tests can provide. RedTeam Security's pen test services have almost no limit.
They have capabilities and qualifications for security testing in all environments, from networks to mobile devices, APIs, cloud environments, Wifi, IoT devices, and more. They even offer physical penetration testing, where trained professionals attempt to breach your physical office, for example, with fake security credentials.
They offer advanced penetration testing services like adversarial simulations and red teaming, where ethical hackers run campaigns, sometimes for months at a time, where they infiltrate your organization without notice and report on security holes and the accessibility of internal assets.
Their pen test services cover all major compliance frameworks that require it: If you're a healthcare provider seeking pen testing for HIPAA they can help. Pen tests for PCI DSS, FDIC, GDPR compliance, and NERC CIP are all strengths.
When past clients talk about RedTeam Secure, they most often mention the quality of their communication (reliable, consistent, friendly), the depth of their security knowledge, and their professionalism. And it makes sense. Specializing in a narrow service line, they can commit all available resources to deliver that service at the highest level.
RTS contribute important research to the cybersecurity community, with experimental software tools and research reports that help businesses understand potential security risks and their possible solutions.
Their website is highly informative compared to many security companies. They offer detailed case studies of past projects they've completed, access to their entire research library, and an active IT and security blog.
If you're looking for a quick and easy pen test to check a box for your organization, RTS is probably not the firm for you. For a pen test that can meet compliance requirements and/or make true improvements to your security program, they are very much worth considering.
Company Details
Min. Project Size:
$5,000
Credentials:
CISSP, OSCP, OSWP, CEH, CCNA, McAfee ePolicy Orchestrator (ePO), Host-Based Security System (HBSS), Defense Information Systems Agency (DISA), Nessus Assured Compliance Assessment Solution (ACAS), Defense Information Systems Agency (DISA), CompTIA PenTest+, CompTIA Security+, OSEP, ESCP,
Contact Information
Location
5200 Willson Rd suite 150
Edina, Minnesota, 55424
United States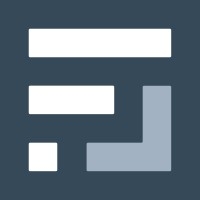 Located in
Marina del Rey
,
California
QUICK STATS
Industries
Healthcare
Education
Financial
Retail
Manufacturing
Services
Penetration Testing
Physical Penetration Testing
Red Teaming
Advanced Adversary Simulation
Security Awareness Training
Social Engineering
Email Phishing

Find the Right Pentest Vendor Fast
Get matched for free with top Pentesting firms that fit your budget.
Standout Services