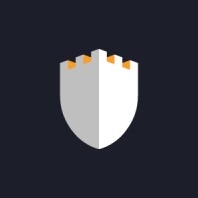 Minnetonka
,
Minnesota
,
55345
FRSecure
Unlike most MSPs, security is all FRSecure does. Located in Minneapolis, Minnesota, they have built a reputation as an industry leader in Cybersecurity serving SMBs and Enterprises alike.
They boast an impressive portfolio. With clients like Blue Cross/Blue Shield, Medica, Land O'Lakes, Caribou Coffee, St Jude Children's Research Hospital, Menards, and Great Clips, FRSecure has proven itself a skilled security manager.
Committed to their client's needs first and foremost, they have built their business on four core principles: Mission Before Money, Award-Winning Team, Universal Assessments, and Product Agnosticism.
FRSecure is a PCI DSS Qualified Security Assessor. Their certified experts excel at identifying PCI compliance gaps and help bring your organization up to standard.
Their Virtual CISO outsources this critical role, saving customers significant payroll expenditures while providing an essential service. Their team elevates your security posture and improves business outcomes.
Among the services they offer are Penetration Testing, Vulnerability Scanning, Social Engineering Simulations, Gap Assessments, Tabletops, SOC 2, Vendor Risk Management, and CMMC. Each of these is executed at the highest industry standards.
They're also highly certified. With multiple CompTIA, CNSS, DoD, ISO 270001, PCI, CCISO, CCSP, ACMP, CISM, ECIH certificates, their team demonstrates top-of-the-line industry knowledge.
From the ground up, FRSecure will help you build robust security measures to protect your business. Their compliance preparation and on-demand experts bolster your network's critical defenses.
Giving back is fundamental to FRSecure's ethos. As part of their effort to fill the Cybersecurity talent gap, their CISSP Mentor Program is free online training available to anyone to prepare them for the CISSP exam. This commitment to building up the Cybersecurity community makes them unique in the field.
Winner of multiple industry awards, FRSecure wins tremendous praise in online reviews.
For companies of all sizes needing a security partner that takes its corporate responsibility seriously, FRSecure may be right for you.
Company Details
Employees:
Employees 50 - 249
Min. Project Size:
$5,000+
Credentials:
ACMP, CAPM, CCFE, CCISO, CCNA, CCSK, CCSP, CHFI, CIHE, CISA, CISM, CISSP, CMMC-RP, CNFE, CNSS 4011, CNSS 4013, CNSS 4014, CNSS 4016, CompTIA A+, CompTIA Security+, DoD Advanced AIS, DoD AIS, DoD FSO, ECIH, ECIH v2, EDP, GCFA, GCIH, GCPN, GREM, GSLC ,GXPN, ISA, ISO 270001 ISMS Auditor, ITIL Foundation, MCSA: Windows Server 2012, OSCP, PCI DSS QSA, PCIP, PMP, SEC+, WCSP-XTM
Contact Information
Location
5909 Baker Rd
Rd #500
Minnetonka, Minnesota, 55345
United States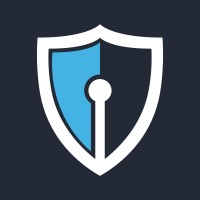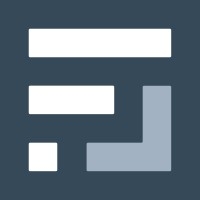 Located in
Marina del Rey
,
California
QUICK STATS
Industries
Construction
Financial Services
Software
Financial Services
Healthcare
Services
Virtual CISO
Penetration Testing
Incident Response
Risk Assessment
Vulnerability Scanning
Social Engineering
PCI
Gap Assessment
Tabletops
Vendor Risk Management
Purple Team
SOC 2
CMMC

Find the Right Pentest Vendor Fast
Get matched for free with top Pentesting firms that fit your budget.
Standout Services