Andover
,
Minnesota
,
55304
BomberJacket Networks
Minneapolis-based Bomber Jacket Networks has over 20 years of experience in Cybersecurity. This level of continuity is a testament to their commitment to serving their clients. True to its name, they're a veteran-owned company.
Bomber Jacket is prepared to defend your organization against hackers trying to break into your system. Their team of ethical hackers knows which vulnerabilities to search for and how to patch them.
Experienced in the Retail, Medical, Advertising & Marketing, and Manufacturing industries, their clients are an even mix of small and medium-sized businesses.
Their free Dark Web Scan can plumb the deepest depths of the web to see if your email or phone number has been compromised. This is vital information for organizations to know where vulnerabilities lie. They also believe in secure passwords. Their password cracking tool can assess the true strength of these valuable keys.
Their Cybersecurity package covers all the bases. Strong MFA standards, firewall protections, file encryption, backup & disaster recovery, log management, advanced endpoint security, updates, password strategies, awareness training, defense in-depth, and a remote workforce are all employed to strengthen their clients' security posture.
Bomber Jacket is diligent in its service. Backups are stored frequently and tested often. Their critical update service automates the update process so you don't have to think about it.
A Top Clutch Cybersecurity Consulting Company, they are CMMC, Infragard, and SDVOSB certified. Their commitment to predictable costs, a flat monthly fee, and no hidden service fees makes pricing transparent and easy.
Your success is their success, and so they work hard to make sure your systems are operational at the highest levels of performance.
Company Details
Employees:
Employees 2 - 9
Min. Project Size:
$1,000+
Credentials:
CMMC-AB Registered, SDVOSB, INFRAGARD Partnetship, The 20 Partner
Avg. Hourly Rate:
$150 - $199 / hr
Contact Information
Location
3260 163rd Ln NW
Greater Minneapolis-St. Paul Area,
Andover, Minnesota, 55304
United States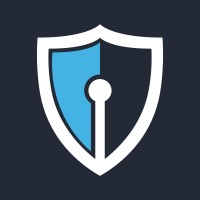 QUICK STATS
Industries
Architecture
Engineering
Finance
Legal
Manufacturing
Services
Managed IT Department
Business Continuity
Voice Services
Cloud Services
Security Services
Copier/Printer Services
Standout Services