New York
,
New York
,
10036
Imagis
Located in New York, Imagis is a Microsoft Gold Partner specializing in elevating your business' security compliance standards. With 40% of its clients in the Medical and Healthcare Industries, Imagis knows compliance.
Assisting customers in their digital transformation, they help implement zero-trust environments to help secure your organization's most important data.
Their portfolio of clients include Rad MD, Verified Clinical Trials, Innocence Project, Physicians for Reproductive Health, the National Latina Institute, and Ben Wachter and Associates.
They have proven strategies to bring their clients up-to-date on PCI, HIPAA, and SCC compliance. Imagis understands the changing nature of the IT environment and can anticipate the challenges that arise from network security tools and BYOD policies.
Their Cybersecurity Compliance service includes 24/7 threat detection and monitoring, risk identification, regulatory gap analysis and consultation, risk reduction policies, and security awareness training.
When customers employ Imagis' services they can expect thorough assessment and planning to better understand the client's individual needs. Next, they implement the strategy using their multi-layered security protocols. Then they continuously monitor your networks and conduct regular audits. Finally, their 24/7 support keeps you protected around the clock and is always available to assist customer needs.
Imagis knows the costs associated with data breaches. At an average of $3.5 million per breach, they protect small businesses from these damaging, expensive disruptions. They endeavor to keep you safe so you don't become a statistic.
Happy customers praise their experience, expertise, and ability to work behind the scenes with minimal disruption to business operations. Online reviewers are blown away by the streamlined solutions Imagis provided them with.
Partnerships with Microsoft, Citrix, Cisco, Dell, Lenovo and more ensure the implementation of top-of-the-line technologies.
For businesses in the New York area looking to improve their compliance standards, especially in the medical and healthcare fields, Imagis is a trusted partner.
Company Details
Employees:
Employees 10 - 49
Min. Project Size:
$1,000+
Credentials:
Microsoft Gold Partner, Citrix, Cisco, Dell, Lenovo Partner
Avg. Hourly Rate:
$150 - $199 / hr
Contact Information
Location
1460 Broadway
New York, New York, 10036
United States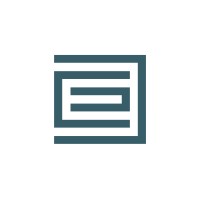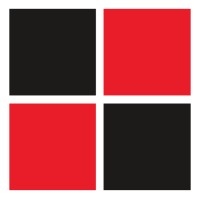 QUICK STATS
Industries
IT Services
Pharmaceuticals
Software
Legal
Services
Modern Workplace
Security Compliance
Managed IT Services
Cloud Migration

Find the Right Compliance Consultant Fast
Get matched for free with top compliance consultancies that fit your budget.
Standout Services