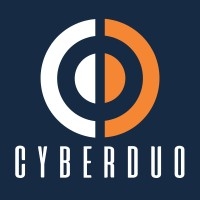 Glendale
,
California
,
91203
CyberDuo
Based out of Los Angeles, CA, CyberDuo is a blended IT and Cybersecurity Services company.
CyberDuo's comprehensive consultancy and management services have a strong focus on cloud networks, so companies thinking about migrating to Microsoft Azure or Google Cloud will benefit from CyberDuo's expertise.
CyberDuo's clients represent a healthy mix of small and midmarket businesses, as well as large enterprises.
Among their portfolio of clients are Disney, American United Home Care, Coalition for Clean Air, Vitalia Group, Trinity Capital Investment, and others. Capable of servicing a diversity of industries and company sizes reflects CyberDuo's expertise and flexibility.
Prospective healthcare providers will love their commitment to HIPAA compliance standards and offer consultations to find gaps in the IT systems of providers.
Positive reviews abound for CyberDuo's award-winning service. Praised for their fast, user-friendly systems, CyberDuo helps increase network functionality, troubleshoots when necessary, and employs robust security practices at every level of the network.
CyberDuo's cybersecurity services boast awards from Clutch, UpCity, and G2, national recognition at the highest level. A certified Microsoft Gold Partner, CyberDuo specializes in serving clients interested in Azure migration.
CyberDuo has helped secure over 100 businesses, completed over 300 cloud projects, and migrated more than 10 petabytes of data onto the cloud. When it comes to the skillful management of client systems and data, this level of experience is invaluable.
For prospective customers wanting to learn more, check out their ample selection of articles, case studies, and informative videos available on their website.
For businesses of all sizes looking for a company experienced in cloud migration with a strong record in cybersecurity, CyberDuo may be right for you.
Company Details
Employees:
Employees 10 - 49
Min. Project Size:
$5,000+
Credentials:
Microsoft Gold Partner, Microsoft Certified Azure Solution Architect, Microsoft Certified Enterprise Administrator, Microsoft Certified Azure Security Engineer, Microsoft Certified Azure Administrator, Microsoft Certified Azure Data Engineer
Avg. Hourly Rate:
$150 - $199 / hr
Contact Information
Location
535 N Brand Blvd
Suite 270
Glendale, California, 91203
United States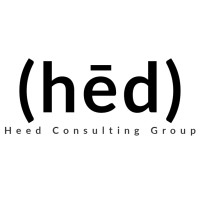 QUICK STATS
Industries
Financial Services
Software
Healthcare
Automotive
Education
Services
Managed Services
Cybersecurity
Cloud and Productivity
Standout Services