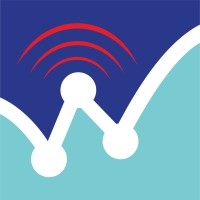 Manhattan Beach
,
California
,
90266
Western Advanced Technology Inc
West Advancerd Technologies Inc is a Sacramento-based IT Security Services company that has long-lasting relationships with the California public sector. WATI offers best-in-class services to state and local governments, law enforcement, healthcare, biomedical, aerospace, and manufacturing entities.
WATI's technicians and engineers are certified in CEH, CISSP, OSCP, CISA, CISM, GWAPT, CHFI, CPTE, CWNA, and CompTIA Security+.
WATI has an extensive relationship with public sector entities like the Alaska Railroad Corporation, CMAS, California Department of General Services, Contra Costa County Sherriff Department, County of San Mateo, North Carolina Department of Information Technology, and many more. This experience helps guide them through new projects with local and state governments.
WATI also specializes in the data needs of law enforcement. That's why they've developed the proprietary technology BEAGLE, integrating different analytic processes into one to help expedite investigations securely.
Their vulnerability and penetration testing services test your web applications, data, mobile apps, containers, cloud servers, network, devices, and IoT to determine areas of need. Their Security Audit Reports provide stakeholders with the information they need to strengthen their security posture.
Their SOC as a Service team monitors your network 24/7/365 to catch any malicious behavior before it wreaks havoc on your system.
If your organization needs to meet industry standards, WATI can help you achieve compliance in ISO 27001, ISO 27701, SOC 2 Type II, PCI DSS, CCPA, and GDPR.
They also offer Security Training to help elevate employee practices and better protect your organization. Secure Coding Practices for Developers helps developers build more robust software to reduce the risks to your application. Their Cybersecurity Bootcamp for IT Professionals gets your employees onboard with the nuances of good Cybersecurity practices.
If you're a public sector entity looking to bolster your organization's security with a trusted, experienced provider, WATI may be your best bet.
Company Details
Employees:
Employees 50 - 249
Min. Project Size:
$5,000+
Credentials:
CEH, CISSP, OSCP, CISA, CISM, GWAPT, CHFI, CPTE, CWNA, CompTIA Security+, Microsoft Silver Certified Partner, ISO/IEC 27001:2013 Certified
Avg. Hourly Rate:
$50 - $99 / hr
Contact Information
Location
1230 Rosecrans Ave
Suite 300
Manhattan Beach, California, 90266
United States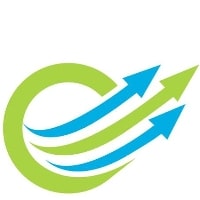 QUICK STATS
Industries
IT Services
Human Resources
State & Local Governments
Banking and Finance
Services
Cybersecurity
Cloud & Analytics
Automation & Development

Find the Right MSSP Fast
Get matched for free with top-rated Managed Security Providers that fit your budget.
Standout Services