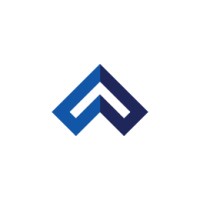 East Brunswick
,
New Jersey
,
08816
Accorian
Accorian is a compliance-focused cybersecurity consultancy based out of New Jersey. Despite their youth (the firm is just 4 years old) Accorian has conducted more than 400 compliance assessments across multiple frameworks and built a book of over 300 clients. Some of the firm's statistics can be seen in the illustration below.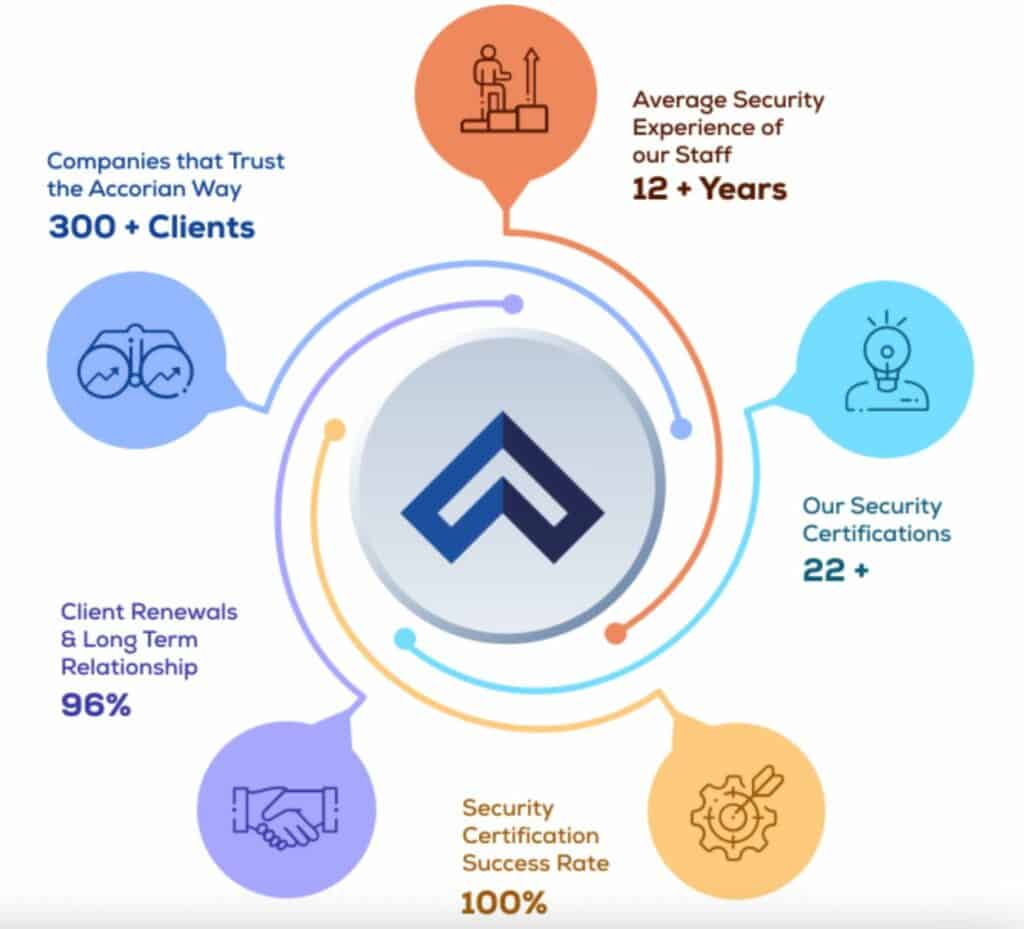 This profile looks at the firm's core competencies, the differentiators between similar consultants, and the reasons why Accorian may be worth considering as a consultant.
Compliance Services
Accorian stands out as a consultancy with strong expertise across a range of compliance frameworks, including PCI-DSS, ISO, NIST, HIPAA, HITRUST, SOC, GDPR, and more.
Many companies move through compliance frameworks as their security programs develop. A startup might attain SOC 2 certification first, before progressing to an ISO 27001 years down the line.
In this process, it is useful to build a relationship with a compliance consultant early, especially one with expertise across frameworks. This can reduce costs and smooth compliance efforts over the long term.
Accorian is that kind of consultancy.
PCI ASV
Accorian is a registered PCI Approved Scanning Vendor. More than managing your ASV scans through another ASV platform (a common solution that security consultants offer), Accorian runs their own ASV scanner, to provide additional control and flexibility through an ASV engagement.
Often with ASVs, you either get a minimalist approach (cheap but you have to handle most of it internally), or a bundle approach (more service included but you risk paying for elements you don't need). Accorian, with its own scanner, and plenty of in-house PCI expertise, have the ability to customize an approach to ASV scanning that fits your business needs and budget.
This is particularly relevant for small to midsize businesses working on PCI compliance. It is these firms that get stuck most often between the two extremes of ASV services. For those firms, Accorian's ASV service may be a good option.
Reviews
Companies that have worked with Accorian comment most regularly on their professionalism (in meeting deadlines and managing projects), and the depth of their approach (going beyond project scope where necessary to make meaningful improvements).
One client described their processes as "rigorous"; helpful in attaining a consistency of results that is so important in ongoing security compliance.
Pricing
Like most consultants (though not all), Accorian don't make much about their pricing clear until they provide a quote.
What is clear, however, is that Accorian has experience with (and has developed offerings for) businesses of all sizes. For example, they run a lower-budget offering called StartSecure, for startups.
Having reviewed more than 100 cybersecurity firms for this directory, we can see that Accorian sits among those willing to cater a plan (and a budget request) to the organization's needs, however large or small, rather than one with a set of "one size fits all" offerings, bound to be overquoted.
Video
You can hear more from Accorian CEO Premal Parikh and other senior leaders in the video below.
Company Details
Credentials:
HITRUST Authorized CSF Assessor, PCI Approved Scanning Vendor, Registered SOC Auditor
Contact Information
Location
6 Alvin Ct
East Brunswick, New Jersey, 08816
United States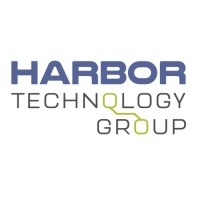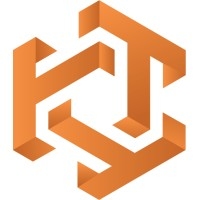 Going beyond the cookie-cutter offerings of most Cybersecurity firms, TouchStone Security brings
...
QUICK STATS
Industries
Finance
Health
Retail
SaaS
Manufacturing
Media
VC/Private Equity
Services
Compliance
Security Assessments
vCISO
Incident Response
Security Strategy
Staffing

Find the Right Compliance Consultant Fast
Get matched for free with top compliance consultancies that fit your budget.
Standout Services