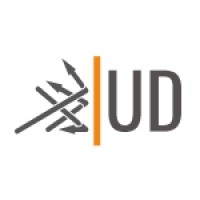 L'viv
,
L'vivs'ka oblast
,
79000
UnderDefense
With a reputation that precedes them, UnderDefense is an award-winning cybersecurity firm capable of handling the security needs of midmarket companies to enterprise organizations.
Recognized by Gartner, Clutch, and the Manifest for its superior performance, UnderDefense is highly decorated in the field.
The recognitions have added up. Named #1 worldwide cybersecurity consultancy by Clutch, UnderDefense also earned top spots by Comparitech, Gartner, and the Manifest.
Their services include 24/7 monitoring against malicious actors and APTs.
UnderDefense also employs extensive penetration testing and ethical hacking engagements. With over 40,000 endpoints under their watch, UnderDefense has proven a capable guardian of diverse systems.
And it's not just awards. UnderDefense consistently receives rave reviews from its clients.
"Their understanding of our needs prior to the start of the project ensured the project's success," writes one client.
People love their efficient, effective pen-testing skills. "You can trust their services and they're affordable and quick."
Located in Ukraine, UnderDefense has positioned itself as a regional answer for European firms looking to shore up their defenses.
Active thought-leaders in the field, UnderDefense hosts an ongoing vlog discussing all the latest with some of the industry's leading experts, including Nick Bilogorskiy, Director of Security at Google, and ISACA board member, Radar Riley.
Every episode is relevant with topics including how to keep cybercrime secret and how to best balance security and usability.
Trusted by clients like the Bill & Melinda Gates Foundation, Kivu, Data Group, Comparitech, and Clario, UnderDefense rests its reputation on the service it provides.
"We had a complex project, and UnderDefense did their best to help us."
UnderDefense's portfolio boasts a number of SOCs, retail mobile application tests, and Splunk threat and fraud protection.
If you're a midmarket or enterprise organization looking for award-winning cybersecurity management, UnderDefense may be the firm for you.
Company Details
Employees:
Employees 50 - 249
Min. Project Size:
$5,000+
Credentials:
CEH, AWS Certified Solutions Architect, AWS SysOps Administrator, OSCP, CCNA, Microsoft Certified Technology Specialist, Microsoft Certified Professional, Zyxel Specialist, Novel Certified Administrator, CIW Web Security Associate, CIW Certified Web Professional, Novel Certified Instructor, ISACA, Cisco Certified Routing & Switching, Cisco SMB Specialist, Splunk, ISO 27001 Lead Auditor, Cyber Security Excellence Awards- FInalist, Suse Certified Linux Administrator 11, Suse Certified Engineer, Novel PartnerNet Data Center Specialist, OWASP Supporter, CSX, Fortify, CTIA
Avg. Hourly Rate:
$50 - $99 / hr
Contact Information
Location
Kulparkivska St, 59
L'viv, L'vivs'ka oblast, 79000
Ukraine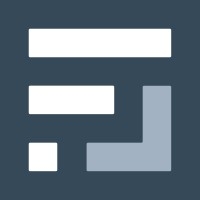 Located in
Marina del Rey
,
California
QUICK STATS
Industries
Software
Consulting
Nonprofit
IT Services
Education
Services
Managed Detection & Response
Incident Response
Penetration Testing
Virtual CISO
Cloud Security

Find the Right Pentest Vendor Fast
Get matched for free with top Pentesting firms that fit your budget.