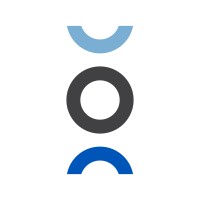 Optiv
Optiv has grown to become one of the most well-known cybersecurity service and consulting firms in the world. Starting in 2013, they have gradually built a large suite of services, tools, and an experienced team of consultants to assist organizations of all sizes and industries to solve complex and evolving security challenges.
This overview will help potential clients understand Optiv's strengths and weaknesses, and offer guidance on which firms should consider them as a security partner.
Strength: Compliance
One reason to consider Optiv as a security partner is if your organization has compliance security compliance needs. Optiv has built a reputation as having deep and wide experience in compliance assessment and management.
If your firm has just one major compliance mandate, you might find better value in a smaller, more specialized compliance consultant. Where Optiv excels is in managing multi-faceted compliance environments where numerous mandates and frameworks intersect and overlap.
Their expertise in compliance stretches from PCI to HIPAA, CMMC, ISO, NIST, FEDRAMP, and many more. They are currently rated #2 in the US for security compliance in our annual ranking.
Strength: Virtual CISO
With resources and experiences in such a wide range of security solutions, it makes sense that Optiv's vCISO service is exceptional. Because a vCISO can help build out a security program from any level of maturity, they may need to deploy any number of processes and utilize any number of resources, all of which Optiv has in its existing capability.
Optiv has over 50 successful vCISO engagements in everything from SMBs to Fortune 100 companies. Their team has an average of 20 years of security experience being former CISOs, CIROs and CSOs. They are currently ranked #2 for vCISO providers in the United States this year in the Network Assured directory.
Strength: Managed Security
Optiv has been called an "All in One" managed security provider, offering services from MDR, EDR, to SOC, SIEM, and more. One underrated element of managed security offerings is training and support. Even when your SOC or SIEM system is being "managed", there is still regular communication required with your internal teams to ensure smooth and effective operation. This is an area where Optiv excels due to the strength of its customer service.
From Optiv managed security services you should expect quick response times and detailed support to integrate their solutions into your organization.
Reviews
When past clients talk about Optiv, compared to other security partners, they mention the customer service, the quick response times, and the level of expertise (from sales reps to engineers and support staff) of their team. Reviews also praise the depth of their experience.
They are the only security vendor we have reviewed that maintains a "library" of case studies detailing everything from increases in ROI, to successful cloud transitions, zero trust deployments, security program overhauls for $1B companies, and more.
Pricing
Being a well-established, brand-name security firm, Optiv's pricing is at the higher end for most services. Their fee structures suit mid-size to enterprise firms better than startups. They also better suit those clients with more mature security programs and better-defined security objectives. Optiv should be considered a premium-level security service with premium pricing.
Hear From The CEO
To get a sense of Optiv's philosophy and mission from the top down, this interview with Optiv CEO Kevin Lynch is instructive:
Contact Information
Location
1144 15th St
Suite 2900
Denver, Colorado, 80202
United States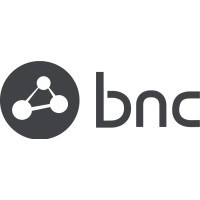 QUICK STATS
Industries
Healthcare
Finance
Manufacturing
Critical Infrastructure
Retail
Aerospace and Defense
Energy

Find the Right MSSP Fast
Get matched for free with top-rated Managed Security Providers that fit your budget.
Standout Services