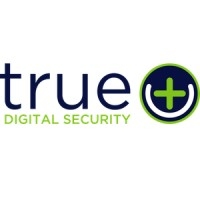 West Palm Beach
,
Florida
,
33401
True Digital Security
True Digital Security is a Cybersecurity firm that recognizes that no single service is enough on its own to prevent your organization from a security breach.
Where other firms specialize in a particular task – say penetration testing – True understands that even the best penetration test doesn't protect you from an attack unless its findings are acted upon, and the overall security program of the organization is improved as a result.
With offices in Oklahoma, Florida, and New York, True have been improving security programs across the United States since 2004. Whatever phase your security program is at, from just getting started to just experienced a security incident, they have certified security professionals ready to help.
The model of True Digital Security combines initial vulnerability assessment with penetration testing where necessary (whether for compliance or pure security improvement) and managed detection and response. With this approach, they take a holistic approach to security that is better at reducing both the risk of a breach and the risk of a fine.
When it comes to security testing specifically, True focuses just as much on the results of a test as the test itself. A pen test firm might conduct a stellar assessment and find high-risk vulnerabilities, but if the report leaves executives confused about the underlying risks, budget might not be allocated properly to remediation. If a pen test is for compliance purposes and the reporting doesn't tick the boxes for the specific regulatory framework (SOC2, PCI, HIPAA etc), it may need to be redone, or worse, the firm may incur a penalty.
When past clients talk about True, one theme that emerges is the firm's ability to create real business value. Rather than running one test, or protecting one network, they speak about the ways True went beyond "checking the box" and created a "development roadmap" for the ongoing success of their security program.
Company Details
Employees:
Employees 50 - 249
Credentials:
CNSS, CSSLP, GSEC, GSNA, IAM, ITIL, OSCP, PCI QSA, PCIP, AICPA, aws Certified Cloud Practitioner, aws Certified sysOps Administrator , aws Certified Solution Architect, CCDP, CCNP, CDPSE, CEH, CIAM, CIPP, CIPT, CISA, CISM, CISSP
Contact Information
Location
1401 Forum Way
Suite 730
West Palm Beach, Florida, 33401
United States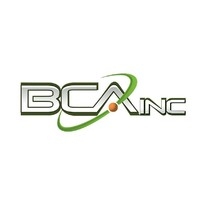 QUICK STATS
Industries
Healthcare
Energy (Power, Oil & Gas)
TPN (MPAA/CDSA)
Tech Companies
Public Sector
Services
Cybersecurity Services
Compliance Services
Infrastructure Services
Incident Response
Penetration Testing
Standout Services