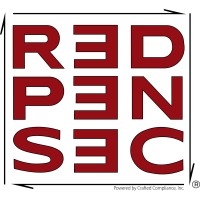 Ormond Beach
,
Florida
,
32174
RedPenSec
RedPenSec is the Cybersecurity and eGRC (Enterprise, Governance, Risk & Compliance) team of experts. Located in Ormond Beach, FL, RedPenSec believes in treating their customers with the utmost respect and endeavor to give back to the community. Specializing in the Gas & Energy sector and the Hospitality industry, their track record is proven.
Driven by a spirit of partnership and collaboration, RedPenSec seeks to build long-term relationships with its clients. By tailoring its services specifically to its customer's needs, RedPenSec approaches each of its partnerships as a unique opportunity.
Among the services they offer are: Compliance (PCI-DSS, HIPAA, GDPR, CMMC); Risk Assessment & Advisory; Gap Analysis; Penetration Testing; Secure Code Review; Cloud Security Audits; Disaster Recovery; Open Source Intelligence; Cyber Investigations; Identity Access Management; SOC; MSS; and ICS.
Their clientele represents organizations in all major industries, including Government, Energy & Utilities, Healthcare, SCADA, Legal, Financial, and Retail.
RedPenSec holds certifications in all major competencies of the Cybersecurity industry, including HIPAA Privacy, PCI-QSA, PCIP, CISSP, CISA, CRISC, CDPSE, CISM, ISO/IEC 27001, C OSINT, CECI, CIPP/US/E, CEH, and many, many more.
For companies migrating to Cloud Services, RedPenSec will help configure your security features to highest levels by patching software, upgrading passwords, and robust perimeter security measures.
And in case cybercriminals do make a breach, with their Business Continuity & Disaster Recovery (BCDR) and Incident Response Planning you can rest assured that a comprehensive plan is in place to get your company up & running no matter what.
Consistently earning the highest ratings from its clients online, RedPenSec has been recognized as a Clutch Top Cybersecurity Firm. With a portfolio that includes Walt Disney Parks & Resorts, USDA, EPA, Coppola Winery, Harvard University, Legoland, Four Seasons Hotels & Resorts, American Express, OnStar, and Gulf Stream, that kind of praise doesn't come easily.
Company Details
Employees:
Employees 10 - 49
Min. Project Size:
$5,000+
Credentials:
"Certified HIPAA Privacy Security Expert, Payment Card Industry Qualified Security Assesor,
Payment Card Industry Professional, Certified Information Systems Security Professional, Certified Information Systems Auditor, Certified in Risk and Information Systems Control, Certified Data Privacy Security Engineer, Certified Information Security Manager,
Certified ISO/IEC 27001 ISMS Lead Auditor, Certified ScrumMaster, Project Management Institute - Project Management Professional, Project Management Institute - Agile Certified Practitioner , Certified Open Source Intelligence, Certified Expert in Cyber Investigations, Certified IT Architect - Professional, Certified Cloud Security Professional, Certificate of Cloud Security Knowledge, AWS Certified Cloud Practicitioner, AWS Certified Solutions Architect - Associate, Certified Information Privacy Professional - United States, Certified Information Privacy Professional - Europe, Certified Ethical Hacker, Juniper Networks Certification Program, Cisco Certified Network Professional - Routing & Switching, Cisco Certified Network Associate - Routing & Switching, Cisco Certified Design Associate , InfraGard (National), Information Technology Infrastructure Library v3, Certified Business Continuity Professional, Associate Business Continuity Professional, Certified Business Continuity Lead Auditor (CBCLA) - ISO 22301, Certified Business Continuity Auditor (CBCA) - ISO 22301 Lead Auditor"
Avg. Hourly Rate:
$200 - $300 / hr
Contact Information
Location
65 Emerald Oaks Ln
Ormond Beach, Florida, 32174
United States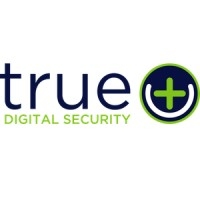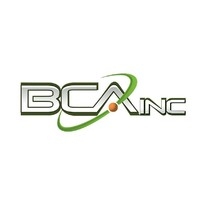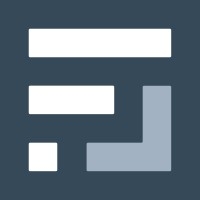 Located in
Marina del Rey
,
California
QUICK STATS
Industries
Financial Services
Hospitality
Retail
Energy & Utilities
Arts, Entertainment & Recreation
Services
Compliance Services
Physical Logical Technical Security
Risk Advisory & vCISO
Cloud Security Services
Business Continutiy & Disaster Recovery
Open Source Intelligence
Crafted Services
SOC & MSS

Find the Right Pentest Vendor Fast
Get matched for free with top Pentesting firms that fit your budget.
Standout Services