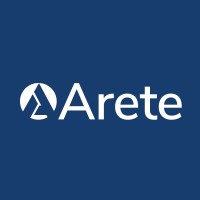 Boynton Beach
,
Florida
,
33426
Arete
Arete is more than an incident response service and managed security provider. This global security team of cybersecurity experts based in Boynton Beach, Florida, elevates a new level of expertise and compassion for the clients across law firms, cyber insurance carriers, government entities, and business sectors.
Getting the client back up and running quickly after a cyber breach is essential. Arete helps its clients improve their resilience against future cyberattacks by creating tailored, business-led security plans, including:
Incident Response Readiness Assessment 

Arete helped

companies worldwide get their businesses back up and running to

normal business operations 4x faster than the industry average.

 

Managed Services

Arete leverages a combination of experience, expertise, and cutting-edge technology to strengthen your approach to cybersecurity.

Advisory Services

Cyber Strategy & Defense 

Regulatory and Compliance Audits

Backup and Disaster

Safeguard the client's data with Backup-as-a-Service and Disaster Recovery-as-a-Service (BaaS and DRaaS) solutions powered by Arete threat intelligence with response partner, SentinelOne EDR, and our partnership with Priseda.

Virtual Chief Information Officer

Arete seasoned CIOs share their experience as incident response leaders to advise creating IT programs that align with your business objective.
The company's qualifications and professional offering deliver a mature incident response lifecycle model well beyond the 24 x 7 x 365 service window. Many incident response firms focus on providing within their SLA; Arete is driven by exceeding client expectations well beyond their committed service agreements. 
What sets Arete apart from incident response and managed service providers?
Staffed with global experts in hacker negotiation, Arete worked with global cyber insurance providers to investigate ransomware attacks and other cybersecurity-related incidents. The team from Arete delivered additional advanced cybersecurity professional services including:
Breach remediation

Breach investigation

Extortion through ransomware investigation

Anticipation of litigation and expert witness services

Stop Business Email Compromise 
By offering a high-quality, full-service approach at predictable pricing to help their clients restore operations faster, Arete helps reduce cyber insurance claim exposure. In situations that require ransom negotiations, Arete works on behalf of the client to reduce demands while always following a stringent Office of Foreign Assets Control (OFAC) due diligence process to ensure compliance.
Why Choose Arete?
Leveraging their years of experience in the incident response and managed services space, the team at Arete worked extensively with global law enforcement agencies. The firm helps clients collect digital forensics and provides cybersecurity-related comprehensive crisis management workflow. 
Arete will even contact the hackers on behalf of their clients and handle negotiations, determine the authenticity of the attack, and offer recommendations for solution resolution.
Contact Information
Location
1500 Gateway Blvd suite 202
Boynton Beach, Florida, 33426
United States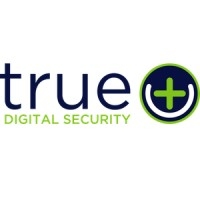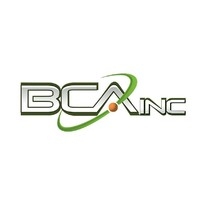 QUICK STATS
Industries
Legal
Insurance
All Commercial
Services
Incident Response

Digital Forensic Investigations

Expert Witness Services

Regulatory Compliance Audits

Network Security Assessments

Security Engineering

Virtual CISO

Penetration Testing

Post Incident Analysis

Proactive Cyber Services

Breach Response Services

Incident Response Retainer

Crisis Management

Network Monitoring

ISOC Development

SOC Operations

Information Sharing & Analysis

ISAOs, Engineering Support

Education & Training

Cyber Insurance

Find the Right MSSP Fast
Get matched for free with top-rated Managed Security Providers that fit your budget.
Standout Services