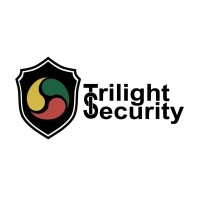 Tallinn
,
Harju maakond
,
10126
Trilight Security
Trilight Security is a Managed Security Services Provider based out of Tallinn, Estonia. They implement and upgrade IT infrastructure at small and medium-sized businesses with the goal of increasing efficiency and security.
Trilight knows that a new hack occurs every 39 seconds and that 43% of attacks target small businesses. And with the average cost of data breaches costing around $3.4 million, 60% of small businesses attacked go out of business within 6 months. Even worse, cybercrime has increased by about 300% since 2020. All this means you need to take Cybersecurity seriously.
Trilight offers two tiers of managed security. MSS includes basic cybersecurity, vulnerability analysis, security monitoring, and threat analysis. MDR is the advanced tier that includes threat management, incident response, and a dedicated security team.
They also have network and mobile penetration testing services based on the NIST, OSSTMM, OWASP frameworks, and utilize tools like Nessus, Burp Suite, and Kali Linux to conduct intrusions and discovery.
Trilight's team of technicians and engineers also offers Managed IT Services to help companies design, upgrade and support their IT infrastructure and its security. Whether you need Network Operation Center Services, IT & Network Setup, Upgrade and Support, IT Systems Audit, or IT Outsourcing & Staffing. Trilight knows you're only as secure as your hardware allows you.
If your company is migrating to a cloud network, they know how to optimize the security of IaaS, PaaS, and SaaS features of many cloud environments. Your migration should be easy and bring new benefits, and that's what Trilight promises.
Partnerships with companies like Cisco, Microsoft, Fortinet, Tenable, Splunk, AWS, and Juniper attest to Trilight's bona fides.
For companies and organizations located in Europe, the Middle East, North America, and Asia looking for a fruitful Cybersecurity partnership, Trilight might be a winner.
Company Details
Employees:
Employees 10 - 49
Min. Project Size:
$5,000+
Credentials:
Juniper Network Certified Professional Security, Splunk Core Certified Power User, Fortinet NSE 3, VMWare Certified Professional - Desktop & Mobility, Cisco Certified Network Professional Enterprise, MCSE
Avg. Hourly Rate:
$50 - $99 / hr
Contact Information
Location
50 Vesivärava
Tallinn, Harju maakond, 10126
Estonia
QUICK STATS
Industries
Healthcare
IT Services
Telecommunications
Information technology
Construction
Services
Managed Security Services
Cybersecurity Services
Managed IT Services
Cloud Services

Find the Right MSSP Fast
Get matched for free with top-rated Managed Security Providers that fit your budget.
Standout Services