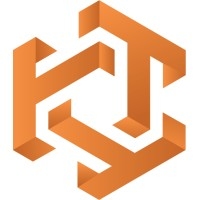 Allendale
,
New Jersey
,
7401
Touchstone Security
Going beyond the cookie-cutter offerings of most Cybersecurity firms, TouchStone Security brings customizable solutions to their clientele.
New Jersey-based TouchStone Security is equally capable of serving small businesses and Fortune 500 enterprises. 70% of their customer portfolio is split between Financial and Medical services companies, so they understand the complex needs of those fields.
Specializing in the Office 365 Cloud environment, they know that O365 is the leading target for cyber attacks. Their specialists know O365 intimately and can make the configurations necessary to optimize its security features so your organization can enjoy all the perks of the Cloud with the optimum protection.
They can also help you implement Passwordless Authentication, the new wave in secure authentication. By incorporating biometrics into access authentication, organizations can outwit hackers using common password-cracking methods. TouchStone wants to move you toward a more secure future.
Their military-grade security prevents Ransomware, Phishing, Botnets, and Malware. TouchStone's team of specialists have the highest levels of experience in the field, including within the military and NSA. Proud of this expertise, they deploy their techs to tackle your biggest challenges.
They offer a wide variety of services to help meet your Cybersecurity needs. Whether you need Ransomware Negotiation, Risk Assessment, Dark Web Monitoring, Incident Response, Office 365 protection, Disaster Recovery, and more, TouchStone has got you covered.
They are also able to elevate your organization's compliance standards so you can safely conduct business with the highest levels of security. If you're looking to attain CMMC, NYDFS, HIPAA, GDPR, or SOC 2, TouchStone may be right for you.
Their network of trusted affiliates are among the industry's best, including J3 Digital Forensics, McCann Investigations, Niru Group, and PFK O'Conner Davies.
For businesses of all sizes looking for a New Jersey area firm focused on delivering tomorrow's security solutions today, TouchStone may be the right partner.
Company Details
Employees:
Employees 10 - 49
Min. Project Size:
$1,000+
Avg. Hourly Rate:
$200 - $300 / hr
Contact Information
Location
15 Schneider Rd
Allendale, New Jersey, 7401
United States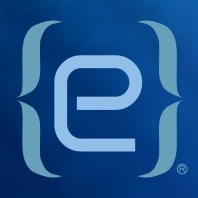 eMazzanti Technologies is an NYC-based IT consultancy firm with numerous certifications, awards,
...
QUICK STATS
Industries
Nonprofit
Software
Arts, Entertainment & Music
Services
Ransomware Negotiation
Risk Assessment Services
Dark Web Monitoring Services
Passwordless Authentication
Ransomware Data Recovery
Incident Response
Comprehensive Office 365 Protection
Backup and Disaster Recovery
Microsegmentation
Security Awareness Training

Find the Right MSSP Fast
Get matched for free with top-rated Managed Security Providers that fit your budget.
Standout Services