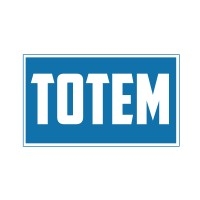 Totem.Tech
As a veteran-owned small business, Ogden, UT's Totem.Tech has extensive experience handling the most sensitive information for the US Government and DoD contractors. Their highly credentialed team can guide you through the solutions necessary to handle classified information responsibly so you can deliver services to the government.
Totem.Tech promises Cybersecurity Compliance Simplified. And in the complicated world of regulations, that's no easy task. They understand how to navigate the most stringent standards to bring you up to DFARS, NIST, HIPAA, SOX, GDPR, and ISO 27001 compliance.
Totem.Tech's Cybersecurity Compliance Management Software is their proprietary platform packaged with many security frameworks. With both standard and customizable settings, they can tailor its deployment to your needs.
Once your organization has adopted the necessary framework, your company will be able to demonstrate it has a plan in place in case a breach happens. They'll also show you adhere to best practices, to better earn the trust to handle secret information.
Education is a key component to instilling cybersecurity awareness. That's why Totem.Tech offers in-person and virtual training for employees to bring everyone up to speed on best practices.
Totem.Tech's Cybersecurity consultants can undertake a number of risk assessments like penetration testing, vulnerability assessment, and gap analysis. These stress tests and the analysis derived from them help paint a clearer picture of your organization's needs.
The clients are a who's who of government agencies and contractors, including the US Army, US Airforce, Vaisala, CMS, PNDC, Altech, JD Machine Corp, Micron Laser, Summit Aviation, GGS, and Vanguard EMS.
Totem.Tech has also developed a number of free tools to help you assess your security needs, including a DoD Self-Assessment SPRS Scoring Sheet, a CUI Identification Guide Flowchart, CA Certificate Procurement Steps, and more.
If you're a government contractor or subcontractor, Totem.Tech is the trusted team of veterans who can help you through the compliance process.
Company Details
Employees:
Employees 10 - 49
Min. Project Size:
$1,000+
Contact Information
Location
1972 W 2550 S
Suite B
Ogden, Utah, 84401
United States
QUICK STATS
Industries
DoD Contractors
Health Care
Education
Utilities / Critical Infrastructure
Local and Federal Government
Services
Consulting
Cybersecurity Training
Compliance Software

Find the Right Compliance Consultant Fast
Get matched for free with top compliance consultancies that fit your budget.
Standout Services