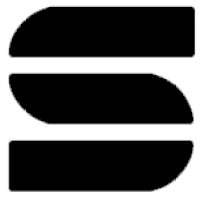 SoftSec
SoftSec is a boutique secure software development company based out of Odessa, Ukraine. Founded in 2015, they work to ensure your organization can withstand hacks and meets its compliance needs.
SoftSec is solely focused on delivering software security solutions to its customers. With a team comprised entirely of OWASP members, they're a highly proactive collection of practitioners who engage with the larger security community.
SoftSeq understands that today's software is especially vulnerable to intrusion because hackers don't generally develop software. SoftSec flips this script and assigns developers who know intimately how to address this deficiency.
Their approach to software security isn't to reactively test and fix, but rather develop robust security features in the software from the beginning. Not only does this help protect your assets from intrusions, but it's significantly more cost-effective.
SoftSec follows a 5-stage approach to achieve a secure software development lifecycle (SDLC): Secure Requirement Review, Secure Architecture Review, Secure Coding Training, Secure Code DevSecOps, and Penetration Testing.
Startups looking to develop secure software are encouraged to implement secure SDLC as soon as funding becomes available. By implementing this practice from the beginning, users of your software will save money on costly testing and patching.
If you're looking for insight into the state of your already-existing software, SoftSec offers software security audits that follow the OWASP Application Security Verification Standard. With over 160 requirements at 3 risk levels, the OWASP framework is a comprehensive view of the state of your software.
Other services they offer include DevSecOps, enterprise-level MDR, compliance audits, and DDoS protection solutions.
Their highly credentialed team are CCNP, OSCP, ISO 27001, CEH, and Microsoft Professional certified.
SoftSec strives to give their customers complete vision into the state of their software's security. For developers looking to implement the highest levels of protection in their software, SoftSec is a proven partner.
Company Details
Employees:
Employees 2 - 9
Min. Project Size:
$5,000+
Credentials:
CCNP, Microsoft Certified Technology Specialist, Microsoft Certified Professional, CEH, ISO 27001 Lead Auditor, Novel Certified Instructor, OSCP
Contact Information
Location
1712 Pioneer Ave
Ste. 500
Cheyenne, Wyoming, 82001
United States
QUICK STATS
Industries
Consumer Products
Financial
Services
Software Development Consulting
Software Security Audits and Certification
Staff Software Security Training
DevSecOps
Standout Services