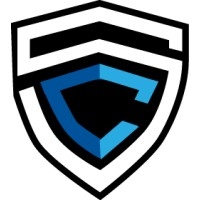 Sofia
,
Sofia City Province
,
1680
SoCyber
SoCyber is a Bulgarian Cybersecurity firm founded in 2018 that specializes in security testing and Security as a Service, with concentrations in serving the FinTech, banking, and eCommerce sectors.
SoCyber's mission is to elevate their clients' Cybersecurity posture in order to propel their business to the next level. Through their deep knowledge and experience, they aspire to create a safer world online. They are driven by the values of Satisfaction, Partnership, and Trust.
Among the services they provide are vulnerability assessments, API testing, network testing, web app testing, mobile app testing, social engineering, SECaaS, and vulnerability management.
Their penetration tests are full-scope and cover every important factor. Black, grey, and white box testing enables the fullest insight possible on the risks and vulnerabilities within your network and software.
SoCyber's clients largely hail from the banking, FinTech, and eCommerce industries. These institutions require the highest levels of security compliance to maintain their customer's trust. Online reviews consistently praise SoCyber, so it's safe to say that trust has been earned. Whether coming from Societe Generale Expressbank, Benchmark Finance, or BACB, SoCyber's clients love the work they've done for them.
Perhaps that's why they've earned positive coverage in publications like Economic BG, Hicomm, and DevStyleR.
SoCyber adheres to the most rigorous methodologies like OWASP, NIST 800-115, CVSS 3.0, PTES, and OSSTMM. The tools within their toolkit are powerful: Trustguard, Nessus, Burp, Metasploit, Nmap, Hydra, Joomla, Routersploit, and Wireshark.
Their team is comprised of highly credentialed, passionate individuals with decades of experience in the field.
Interested parties can request a comprehensive cybersecurity check on their website.
For SMBs and enterprises in Bulgaria or central Europe, especially in the FinTech, banking, or eCommerce industries, SoCyber may be the security partner you're looking for.
Company Details
Employees:
Employees 10 - 49
Min. Project Size:
$1,000+
Avg. Hourly Rate:
$25 - $49 / hr
Contact Information
Location
Building 9, –êp. 32
Sofia, Sofia City Province, 1680
Bulgaria
QUICK STATS
Industries
Financial Services
IT Services
Software
Consulting
Services
Penetration Testing
Vulnerability Assessment
Social Engineering Testing
Vulnerability Management
SECaaS

Find the Right Pentest Vendor Fast
Get matched for free with top Pentesting firms that fit your budget.
Standout Services