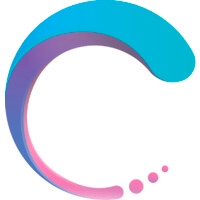 Roundsec
Roundsec is an international Cybersecurity consultancy based in Israel whose clientele includes large international companies. With key clients like eBay, Capital Motors, Moovit, Elementor, Mey Data, and PRPL, Roundsec has the chops to improve the security of even the largest companies.
At Roundsec, they believe that it is easier to prevent a threat than to remove it. This ethos informs their approach to Cybersecurity: proactive prevention.
They offer an extensive array of services falling under either their IT Infrastructure Assessment, Network Penetration Testing, or Software Audit Services packages.
The IT Infrastructure Assessment allows their team to examine the state of your software and hardware to explore where risks and vulnerabilities lie. Under this umbrella, they can conduct Cyber Attack Investigations, Information Security Risk Assessments, Security Analysis of Cloud Storage, Social Engineering Pentests, and DoS Testing.
Their Penetration Testing services are conducted by certified ethical hackers capable of intruding on InfoSec facilities, IoT devices, car electronics, and ATMs, as well as traditional networks. They offer Web Application Pentests, Mobile Application Pentests, and a Desktop Application Security Assessment.
With Roundsec's Software Auditing service, they can review your source code for security risks and report any recommendations. They'll help you understand what the potential danger of the risks are, so you can make an informed decision. They can also perform reverse engineering tests to better understand your OS's working principle.
Roundsec is proud to help businesses across all industries, including Finance & banking, video game development, energy, mining, eCommerce, media, real estate, logistics, IT/telecom, healthcare, and production.
The Roundsec team is highly credentialed, holding certifications in CISSP, CEH, CISM, and CCSK. And their team is experienced, with every specialist possessing at least 5 years experience in the field.
If you're an international business, especially Israel or Russia, Roundsec might have the Cybersecurity solutions you need.
Company Details
Employees:
Employees 10 - 49
Min. Project Size:
$5,000+
Credentials:
CISSP, CEH, CISM, CCSK, CCSP
Avg. Hourly Rate:
< $25 / hr
Contact Information
Location
Presnenskaya Naberezhnaya
building 2
Moskva, Moskva,
Russia
QUICK STATS
Services
IT Infrastructure Assessment
Penetration testing
Software Audit Services

Find the Right Compliance Consultant Fast
Get matched for free with top compliance consultancies that fit your budget.
Standout Services