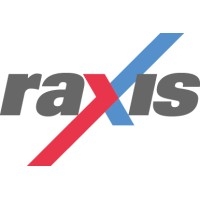 Raxis
Raxis is a cybersecurity firm who's entire offering is penetration testing. They're specialists who have conducted tests and fortified security programs in industries from banking and healthcare, to retail and insurance for more than 10 years.
Having focused exclusively on Pentesting, Raxis have been able to invest in building proprietary technology to conduct pen tests in a more thorough way. Combining a Pentest AI with their highly skilled human testers, Raxis are able to offer continuous monitoring of external threats for an improved security posture long after a pen test is complete.
What stands out about Raxis as a cybersecurity firm, is the depth of their knowledge and experience. Having tested networks and applications across so many industries, they are familiar with unique angles of attack that may not be obvious to other "one size fits all" pentest companies.
On top of the quality of their pen tests, Raxis are known for the quality of their reporting: A crucial factor to the value of any pen test. They have also developed their own tools for collating and presenting the data from a pentest so it is actionable. This goes far beyond the scope of other pen test providers, some of whom provide enormous reports that are difficult to decipher, while others provide thin reports without specific recommendations.
Having run tests for the likes of Ferrari, AT&T, Nordstrom, and Delta, choosing Raxis for your pentest is a bet on experience and quality.
Past customers note the firm's professionalism, efficiency, and high quality test reporting.
As far as big name pentesting firms go, many believe Raxis is top of the pile. For midmarket to enterprise level firms, their pentesting is more than worthy of consideration.
Company Details
Employees:
Employees 10 - 49
Min. Project Size:
$5,000+
Credentials:
CISSP, CISM, CISA, OSCE, OSCP, OSWP, OWSE, eCPPT, Master Licensed Penetration Tester, Certified Ethical Hacker, Certified SOC Analyst, GIAC, GPEN, AWS Certified Security Specialty, AWS Certified Cloud Practitioner, AWS Certified Developer Associate, Metasploit Pro Certified Specialist, Nexpose Certified Administrator, Network Assault Certified, ELearnSecurity Junior Penetration Tester
Avg. Hourly Rate:
$300+ / hr
Contact Information
Location
2870 Peachtree Rd NW
Suite #915-8924
Atlanta, Georgia, 30305
United States
QUICK STATS
Industries
Banking and Financial Organizations
Healthcare
Law Offices
Transportation Industry
Legal
Services
Red Teaming
Pentest AI
Penetration Testing
PCI Pentesting