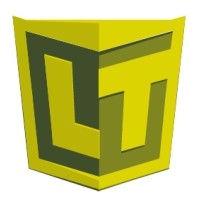 Wrocław
,
Dolno≈õlƒÖskie
,
51-411
LogicalTrust
LogicalTrust is a Polish Cybersecurity firm with over 16 years of experience testing the strength of different networks and systems. Their mission is to protect your company from financial losses due to security breaches.
Their services include testing the security of your websites and mobile applications, infrastructure pentests, phishing and malware simulations, and security awareness training.
They run Red Team vs Blue Team tests to build a more comprehensive picture of the state of your security system. This method of testing builds dynamic knowledge within your IT team that goes beyond the code and the hardware. It instills proactive defenses within your Cybersecurity team.
They can also bring your networks, infrastructure, IoT Devices, and SCADA Systems up to ISO/IEC 27001 and PCI-DSS standards. These are important benchmarks for companies to meet if they're to process payments or store customer PII.
And because they know that humans are often the most vulnerable element in a company's system, they offer in-person and virtual training. SecurityInside is their training platform which offers courses in over a dozen languages bringing your employees up to speed about best practices they can adopt to help safeguard your organization.
Their commitment to education goes even further, as they offer over 160 lectures on their website addressing the latest developments in the industry.
With experience finding vulnerabilities in OpenSSL, Apache IIS, OpenSSH, PHP, Facebook, Google, Microsoft, Adobe, and Apple, LogicalTrust knows where to hunt after vulnerabilities in your company's IT.
Their impressive portfolio includes companies like Orange, Pepsi, Statoil, Multikino, GSK, Hewlett Packard, Alior Bank, RBS, AEGON, Credit Agricole, Getin Noble, Energa, Santander, and money.pl.
For companies in Poland or around the world looking for a proactive pentesting service, compliance consultant, and training partner, LogicalTrust might be right for you.
Company Details
Employees:
Employees 2 - 9
Min. Project Size:
$5,000+
Avg. Hourly Rate:
$50 - $99 / hr
Contact Information
Location
25-43 aleja Aleksandra Brücknera
Wrocław, Dolnośląskie, 51-411
Poland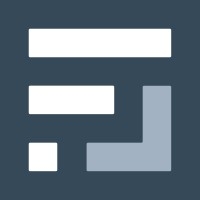 Located in
Marina del Rey
,
California
QUICK STATS
Industries
IT Services
Software
Information technology
Services
Penetration tests of web and mobile applications
Security audits - networks, infrastructures, PCI DSS, IoT devices, SCADA systems
Live and on-line trainings
Red Team vs Blue Team tests
Social engineering tests
Source code audits

Find the Right Pentest Vendor Fast
Get matched for free with top Pentesting firms that fit your budget.
Standout Services