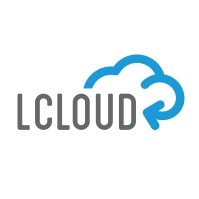 Warszawa
,
Mazowieckie
,
00-120
LCloud Sp. z o.o.
Located in Warsaw, LCloud Ltd. is proud to be named Poland's first AWS Advanced Consulting Partner. Specializing in cloud services, LCloud Ltd. offers Cybersecurity, Application Management and Support, Managed IT Services, and IT Strategy and Consulting.
LCloud Ltd.'s cloud expertise is considerable. A certified Google Cloud Sell Service Partner and AWS APN Immersion Day Partner, LCloud Ltd. has completed over 350 projects for clients as diverse as The Guardian, Goop, Nutricia, Duracell, and Perengo.
Called the best AWS technicians in Poland, customers sing their praises in online reviews. Their skilled, proactive team is highly commended and their technical acumen is top-notch. This talented group of technicians consistently delivers on their clients' needs.
While primarily a Cloud Management provider, they put security at the heart of its operations. Following the Google Cloud Security Foundations and AWS Security Best Practices guidelines, LCloud Ltd. strives to transform your network environment into a fortress.
With over 10 years' experience, they have a proven track record backed up by customer testimonials and positive case studies.
As Poland's first AWS partner in 2012, they have since attained the AWS Advanced Partner status. They have been a pioneer in cloud migration and security for more than a decade.
Their thorough-going approach exemplifies its commitment to the highest standards. They also clearly lay out the expectations and processes their service requires on their website.
And with their Dedicated Monitoring Policy, clients can rest assured that their systems are well-protected against DDoS, ransomware, and phishing attacks.
Medium and large businesses, especially in Europe, may want to check out LCloud Ltd. For those organizations looking to migrate to the cloud or who need active monitoring of their existing cloud systems, LCloud Ltd. has the expertise to meet your needs.
Company Details
Employees:
Employees 10 - 49
Min. Project Size:
$1,000+
Credentials:
"AWS CERTIFIED SOLUTIONS ARCHITECT- ASSOCIATE, GOOGLE CLOUD PLATFORM ASSOCIATE CLOUD ENGINEER (GCP), AWS CERTIFIED DEVELOPER - ASSOCIATE, GOOGLE CLOUD PLATFORM PROFESSIONAL CLOUD ARCHITECT (GCP), AWS CERTIFIED SYSOPS ADMINISTRATOR - ASSOCIATE, DOCKER ADVANCED DOCKER OPERATIONS, AWS CERTIFIED ADVANCED NETWORKING SPECIALTY, AWS CERTIFIED SOLUTIONS ARCHITECT - PROFESSIONAL, AWS CERTIFIED SECURITY SPECIALTY, AWS CERTIFIED DEVOPS ENGINEER - PROFESSIONAL, AWS CERTIFIED DEVOPS ENGINEER
- PROFESSIONAL"
Avg. Hourly Rate:
$50 - $99 / hr
Contact Information
Location
59 Złota
Warszawa, Mazowieckie, 00-120
Poland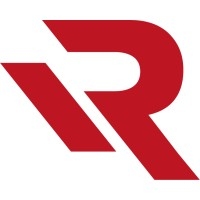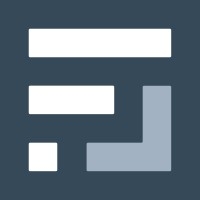 Located in
Marina del Rey
,
California
QUICK STATS
Services
Application and Infrastructure Migration
24/7 Monitoring and Support
Automation
Containerization
Security and Compatibility
Application Scaling
Application Deployment
Serverless Technology
Hybrid Cloud Applications

Find the Right Pentest Vendor Fast
Get matched for free with top Pentesting firms that fit your budget.
Standout Services