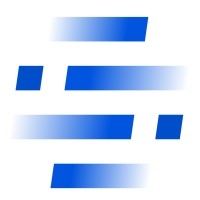 L'viv
,
L'vivs'ka oblast
,
79053
Iterasec
Interasec was founded in 2019 with one goal in mind: to provide its customers with holistic security services. Based out of Lviv, Ukraine, their mission is to allow their clients to focus on growing their business without worrying about the state of their security.
Attacker-minded and resilience-oriented, Interasec prides itself on its professionalism and efficiency. With over 50 completed projects in FinTech, automotive, and software engineering fields, they're quickly growing into a prominent player in the Cybersecurity realm.
They offer four basic services: Application Penetration Testing, Threat Modelling for Agile Teams, Cloud and Container Checks, and Security Compliance.
They're able to conduct their penetration tests across a wide array of platforms, including APIs, IoT, Cloud, Infrastructure, Mobile, and Web. Their team of hackers is highly skilled and certified in CEH and OSCP.
Threat Modelling for Agile Teams is their software development product. By implementing a shift-left methodology, they introduce security in the earliest stages of the development process, as recommended by OWASP, SAMM, and Microsoft SDL. Interasec will work with your DevOps team from the beginning to design the security requirements for the project.
With more and more organizations migrating to Cloud servers, breaches are occurring as a result of customer misconfiguration. Whether you use AWS, Azure, or Google Cloud, Interasec will help you shore up a wide variety of exploitable aspects like WebServices metadata, data-in-transit encryption, and storage visibility.
And if you need to meet compliance standards, they can help you attain ISO 2700x, SOC2, vCISO, GDPR, and TISAX certification, among others.
Highly reviewed online, Interasec is already earning widespread praise. Customers appreciate their high levels of expertise and technical recommendations. Credited with constructive communication, Interasec works hard to meet the demands of each project.
For software developers and businesses in Ukraine and central Europe, Interasec can help you secure your projects and network.
Company Details
Employees:
Employees 10 - 49
Min. Project Size:
$5,000+
Credentials:
ISO 27001:2013, OWASP, CEH, OSCP, eWPTX V2
Avg. Hourly Rate:
$50 - $99 / hr
Contact Information
Location
4 Volodymyra Velykoho St
office 416
L'viv, L'vivs'ka oblast, 79053
Ukraine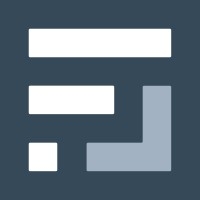 Located in
Marina del Rey
,
California
QUICK STATS
Industries
Social Networking
Software
IT Services
Financial Services
Services
Application Pentesting
Cloud and Containers Security Checks
Threat Modeling for Agile Teams
Security Compliance

Find the Right Pentest Vendor Fast
Get matched for free with top Pentesting firms that fit your budget.
Standout Services