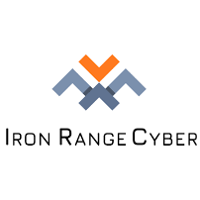 Washington
,
District of Columbia
,
20006
Iron Range Cyber
Simplicity, clarity, and transparency are Iron Range Cyber's guiding values. Located in the Washington DC area, they offer budget-friendly, uncomplicated Cybersecurity solutions for small and medium-sized businesses.
Iron Range Cyber's services include HIPAA Assessment, Penetration Testing, Vulnerability Management, Incident Response, Government Risk and Compliance, NIST, and CMMC Compliance. They promise simple, fixed monthly pricing so you can access all the services you need without breaking the bank.
Their strategy is as simple as their pricing.
1. Use what you have. Instead of selling you new expensive hardware and software, Iron Range optimizes your existing tech as much as possible to strengthen your defenses.
2. Solutions, not software. They sell solutions and risk reduction, not 3rd party vendor's products.
3. Transparent pricing. They take the time to help understand how much and what you're paying for.
They offer three tiers of service: Ransomware Essential Prevention, Advanced Protection, and Accelerated Defense, depending on your organization's budget and needs. Each tier comes with advanced security measures like Remote Monitoring, Backup & Recovery, DNS Filter, SIEM & SOAR, vCISO, and more.
Iron Range Cyber's services are tailored for individual industries. Whether you're a small private college, law office, small doctor's practice, or mid-sized bank, they understand the compliance standards each must achieve.
Their team of experts has decades of combined experience in the field, and the company was founded by former Deloitte CISOs.
That's why they can offer such high-quality security solutions for less. They've been in the industry long enough to know what works and what doesn't, what companies need and what they don't.
And with offices in DC, LA, Virginia Beach, Seattle, Arlington, Richmond, St Paul, Michigan, and Illinois, they provide solutions to businesses all across the country.
If you're a small business looking for affordable, effective Cybersecurity solutions in the US, Iron Range Cyber may be right for you.
Company Details
Employees:
Employees 10 - 49
Min. Project Size:
$5,000+
Avg. Hourly Rate:
$100 - $149 / hr
Contact Information
Location
1775 St NW
Suite 1150
Washington, District of Columbia, 20006
United States
QUICK STATS
Services
HIPAA Risk Assessment
Penetration Testing Services
Pre-Audit Services
Vulnerability Management
Incident Response Services
Governance Risk and Compliance Support
NIST Cybersecurity Framework
CMMC Compliance

Find the Right Compliance Consultant Fast
Get matched for free with top compliance consultancies that fit your budget.
Standout Services