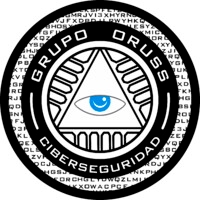 Grupo Oruss
Headquartered in Bogota, Colombia, and with offices in Milan and Lisbon, Grupo Oruss is a team of Cybersecurity professionals serving Latin America since 2002. Their services include penetration testing; ethical hacking; web, mobile, and API application auditing; social engineering; and security analysis based on ISO, GDRP, and PCI frameworks.
Chaos can be avoided, and Grupo Oruss aims to help you achieve that. With Cybersecurity services tailored to your industry's needs, whether they're banking and finance or application integration, Grupo Oruss knows how to develop a plan to protect your assets.
Knowing that the Energy and Biotechnology industries are among the world's most targeted by malicious actors, Grupo Oruss specializes in configuring their needs in particular.
They are experts at Data Intelligence and know the value and vulnerabilities surrounding your company's credentials and proprietary information.
Their Permanent Protection Plan is built on the idea that continuous intrusion testing is the best defense against hackers. Their certified ethical hackers utilize x, Greybox, and Blackbox testing methods, analyze code for applications and web services, 24/7/365 remediation support, Sandbox, malware analysis, and coordination with government cyber emergency response teams.
If you're worried vulnerabilities may lie in your code, Grupo Oruss has you covered. Named a top-10 vulnerability by OWASP, unconfigured code is often exploited by intruders. Grupo Oruss follows PCI Compliance 6.3.2. and 6.4.5.3.b standards to review and update their clients' code.
With certifications and partnerships like CISSP, CEH, OSCP, CISM, Alien Vault, Cisco Systems, CRISC, and Kasperky, Grupo Oruss has earned a spot among the top Cybersecurity providers.
Their customers love them too. Consistently earning praise online, clients speak highly of their software audits, penetration tests, and customer service. Grupo Oruss is noted for the collaborative partnerships they build with their clients.
If you're a Latin American business with an international reach, Grupo Oruss may be the right provider for you.
Company Details
Employees:
Employees 10 - 49
Min. Project Size:
$1,000+
Credentials:
CISSP, OSCP, CEH, CISM, CRISC, CISCO, ALIENVAULT, KASPERSKY PARTNER
Avg. Hourly Rate:
$50 - $99 / hr
Contact Information
Location
11a63 Cl. 93
Bogot√°, Bogot√°, 110221
Colombia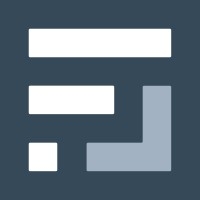 Located in
Marina del Rey
,
California
QUICK STATS
Industries
Software
Energy & Natural Resources
Information technology
Construction
Financial Services
Services
Ethical Hacking
Secure Code Audit
Cloud Security

Find the Right Pentest Vendor Fast
Get matched for free with top Pentesting firms that fit your budget.
Standout Services