Cyberlands.io
Cyberlands.io is the Penetration Testing offshoot of Cyberlands. Those who know the brand, know it excels in its scale, expertise, and services.
This Rotterdam-based IT services firm is internationally renowned for the exceptional quality of its work.
Cyberlands API Penetration Testing Services offer red team and pen-testing services for mobile tech. DDoS Simulation, K8S Penetration Testing, Cloud Penetration Testing, Mobile Penetration Testing, DevSecOps as Service are among their comprehensive line of services.
Their Workflow is an easy-to-follow process, helping streamline the relationship, from onboarding to implementation.
Their clients represent a healthy cross-section of small, midmarket, and enterprise companies. 40% of their industry focus is Financial Services, followed by Information Tech at 30%, Medical 20%, while Telecom rounds out their offerings.
Cyberlands is a globally active company, whose clients are located in parts of the world as diverse as the Netherlands, Russia, the UK, South Korea, and the US.
They also specialize in helping companies with Kubernetes, Docker, OpenShift, AWS, Azure, iOS, and Android.
Online reviews laud Cyberlands' expertise. Whether it's helping digital banks meet the highest standards in payment data security or providing AWS pen-testing and SOC analysis, Cyberlands delivers.
For parties interested in the state of cybersecurity across the globe, Cyberlands publishes articles examining breaches occurring in the Baltics, the GCC, Great Britain, Kuwait, Bahrain, et al. This focus on the global landscape gives Cyberlands valuable insight into the world's evolving cyber environment.
For globally-positioned organizations who need assurance their cybersecurity needs are met at the highest level, Cyberlands might be the Cloud and API security service for you.
Company Details
Employees:
Employees 2 - 9
Min. Project Size:
$5,000+
Avg. Hourly Rate:
$50 - $99 / hr
Contact Information
Location
Rotterdam, South Holland,
Netherlands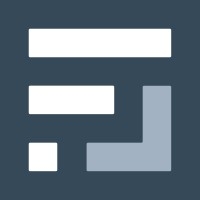 Located in
Marina del Rey
,
California
QUICK STATS
Industries
IT Services
Software
Financial Services
Healthcare
Resources
Services
API Penetration Testing
Data Breach Response
Cloud Penetration Testing
DevSecOps-as-a-Service
K8S Penetration Testing
Crypto Security Audits
Mobile Penetration Testing
Hybrid Fusion Security Operations

Find the Right Pentest Vendor Fast
Get matched for free with top Pentesting firms that fit your budget.
Standout Services