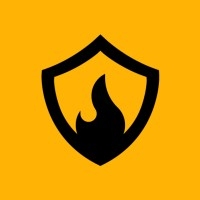 Blaze Information Security
Founded in 2016, Blaze Information Security is Portugal's leader in Cybersecurity solutions. And with satellite offices in Brazil, Germany, Poland, and the Netherlands, BIS has the international reach necessary to solve the complex Cybersecurity needs of multinational businesses and organizations.
Different needs require different solutions. That's why they offer 3 different service packages. Their Remote Work Environment Security Assessment (RWESA) is essential for organizations that conduct business online. Blaze For Startups helps small businesses take their first steps. And Blaze Continuum is a continuous security subscription.
They also offer Security Assurance and Security Engineering to help customers address different security challenges that may arise.
Security Assurance tests various aspects of your network, software, and applications. Red Team, Application Security Testing, Penetration Tests (cloud, network, and software), Phishing Simulations, Hardware & IoT Security, and Security in Mergers & Acquisitions are all covered under their Security Assurance program.
Their Security Engineering package helps you develop secure software from day one. They follow the SDLC framework and employ methodologies like Waterfall, Agile, or DevOps, whichever you prefer. Their source code review experts are fluent in Java, Ruby, Python, C/C++, PHP, ASP.NET, and C#.NET, so you can rest assured your code is bug-free.
With its global presence, Blaze Information Security has an impressive reach. That's understandable, given the background of its hackers and engineers. With decades of experience behind them, no project is too complex for Blaze Information Security. With a portfolio of clients in the banking, FinTech, gas, retail, IT, and eCommerce sectors, they're capable of finding solutions for a wide variety of customers.
Beyond their security packages, they also offer a media kit for startups to help design their logo, website, and promotional material.
For organizations with an international reach, especially Portugal and Brazil, Blaze Information Security may be the firm to solve your security needs.
Company Details
Employees:
Employees 10 - 49
Min. Project Size:
$5,000+
Credentials:
ISO 9001 Certified, ISO 27001 Certified
Avg. Hourly Rate:
$150 - $199 / hr
Contact Information
Location
131 Praça do Bom Sucesso
Office 206
Porto, Porto, 4150-146
Portugal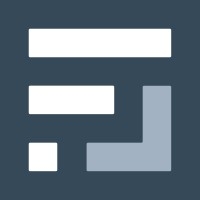 Located in
Marina del Rey
,
California
QUICK STATS
Industries
Software
IT Services
Financial Services
Services
Cybersecurity services
Application Security Testing
Cloud Penetration Testing
Network Penetration Testing
Phishing Simulations
Hardware & IoT Security
Source Code Review
Threat Modelling and Design Assessments

Find the Right Pentest Vendor Fast
Get matched for free with top Pentesting firms that fit your budget.
Standout Services