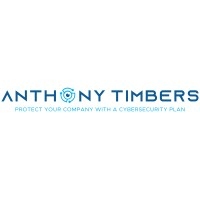 Anthony Timbers
No organizations need more robust Cybersecurity than governments. The value of their data and intelligence is incalculable and their adversaries are adept. That's why Anthony Timbers, LLC is in the business of bringing government-level security solutions to the Public/Private Sector.
Located in the Washington DC area to better serve the Federal government and its contractors, Anthony Timbers is recognized for its highly capable Cybersecurity services.
Their team is certified in CompTIA Secuirty+, Network+, CISSP, CCNA, CCNP, CISA, CEH, CHFI, and AWS Security. Their Quality Management System is based on the ISO 9001 framework, one of the industry's most stringent. These certifications assure clients that their needs are being met by the most qualified and proficient experts around.
With a portfolio of clients including the Department of the Army, Harmonia Holding Group, OnService Solution, and Skysoft, Anthony Timbers meets the Cybersecurity needs of the most demanding industries.
Their expert team can help you with Network Penetration Testing, Cybersecurity Consulting, Vulnerability Assessment, Secure Network Redesign, HIPAA Compliance, NIST 800-53 & 171 compliance, CMMC compliance, Policy Documentation, Disaster Recovery & Business Continuity, and vCISO Services.
Knowing the state of the security environment online, Anthony Timbers offers comprehensive consulting services to help you defend your organization from attack. They'll help you design and implement a plan that goes beyond Antivirus software and Firewalls. Their industry experts are equipped to find your company's vulnerabilities and address them before they become a liability.
They also offer a web design service to help you bolster your online presence while accessing their top-of-the-line security features.
Customers online write about their high-quality analyses and reporting standards, their willingness to go beyond expectations, and the quality of their Cybersecurity solutions.
For agencies and contractors in the Washington DC area needing government-level security, Anthony Timbers may be right for you.
Company Details
Employees:
Employees 2 - 9
Credentials:
CompTIA Secuirty+, Network+, CISSP, CCNA, CCNP, CISA, CEH, CHFI, AWS Security
Avg. Hourly Rate:
$100 - $149 / hr
Contact Information
Location
2320 Dulles Station Blvd #1
Herndon, Virginia, 20171
United States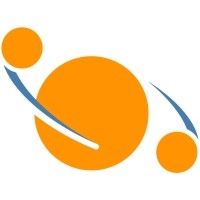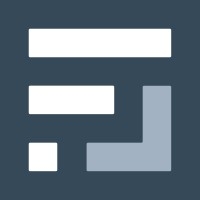 Located in
Marina del Rey
,
California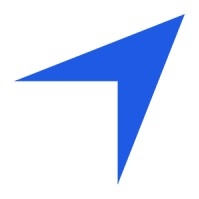 An award-winning technology services provider, Aligned Technology Solutions delivers a variety of
...
QUICK STATS
Industries
Advertising & marketing
Energy & Natural Resources
Software
Healthcare
IT Services
Services
Penetration Testing Services
Cybersecurity Consulting
Managed Cybersecurity Services
Vulnerability Assessments
Secure Network Redesign
HIPAA Compliance Consulting
Cybersecurity Policy Documentation
Disaster Recovery & Business Continuity
vCISO Services

Find the Right Pentest Vendor Fast
Get matched for free with top Pentesting firms that fit your budget.
Standout Services