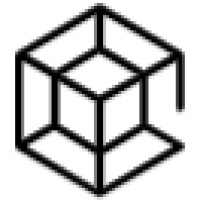 Kharkiv
,
Kharkivs'ka oblast
,
61000
Adoriasoft
Adoriasoft is a Nevada-based software development firm that specializes in Information Security for Enterprises. Driven by a team of coders and computer scientists with considerable expertise in their given disciplines, especially Blockchain Technology.
Adoriasoft brings new eyes to review your security mechanics and identifies areas in need of improvement. They know the value of your information, and they intend to keep it internal.
They review the code your company uses to design new software. With the market for Software as a Service constantly growing, Adoriasoft knows how to evaluate strong code from code that is susceptible to breaches and loss. Don't let poorly written scripts sabotage your startup's success.
Next, they audit your company's security infrastructure. Hardware, software, cloud resources, hosting platforms, and company culture are each analyzed. After the audit, enhancements are suggested.
Enterprises running blockchain networks will enjoy their node configuration, permission systems, and smart contracts. Nobody knows blockchain like Adoriasoft.
Their use of the Blockchain-based KYC System ensures strict privacy protections and rules against manipulating protected information. This system allows for rigorous record-keeping while maintaining user anonymity. This means tasks like handling customer data are highly protected and well-documented.
Executives can rest assured of their business' security posture as continuous monitoring and regular reporting provide the necessary insight into the status of their systems and where vulnerabilities lie.
Adoriasoft knows that information is your greatest asset, and they strive to keep it secret. They bring the utmost expertise, effective project management, a diverse array of technologies, and a partnership mentality.
Highly active in the Blockchain development field, Adoriasoft is a member of Hyperledger, The Linux Foundation, EAA, and CryptoValley. They're also highly involved in the use of Machine Learning, AI, and AR/VR.
For enterprises looking to bolster their Information Security with an innovative, scientifically-minded team, Adoriasoft may be right for you.
Company Details
Employees:
Employees 10 - 49
Min. Project Size:
$5,000+
Credentials:
Hyperledger, The Linux Foundation, EAA, and CryptoValley Member
Avg. Hourly Rate:
$50 - $99 / hr
Contact Information
Location
4 Serpova St
office 500-3
Kharkiv, Kharkivs'ka oblast, 61000
Ukraine
QUICK STATS
Services
Blockchain
Big Data
AI&ML
AR/VR
InfoSec
Standout Services