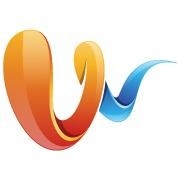 San Diego
,
California
,
92131
Wendego I.T. Solutions
Located in San Diego, CA, Wendego I.T. Solutions is one of the area's most trusted Cybersecurity providers with over 50 years' combined experience. Committed to saving their clients money, they boast 30-50% savings on IT expenses and no long-term contracts. Their 97% customer retention rate is a testament to Wendego's value to their customers.
With 40% of their clients in the Medical and Healthcare fields, Wendego has the expertise to meet HIPAA compliance standards. Their Cybersecurity products feature a balance between Breach Detection & Incident Response, Digital Forensics & Auditing, Expert Testimony, and Attack Simulations.
Their Basic Plan includes anti-malware protection, 1TB of cloud storage, patch management, service reports, scheduled stress tests, problem isolation, 24/7/365 help desk support, and mobile device support. With no configuration restrictions, their IDS/IPS service is unlimited and unmetered. Their team keeps you updated and secure with minimal interference in your operations.
The Enhanced Plan includes everything available in the Basic Plan as well as vCISO services, unlimited onsite support, high-level strategy consultation, and design desk resources.
Wendego strives to make life easier for its clients. Their cloud management, disaster recovery, and data backup are tailor-made solutions to secure the organization's most vital assets. Their expressed goal is to keep you safe without your noticing. They know you've got more important things to think about than the security of your systems.
Customers love their exceptional work, efficient team, and reduced downtime. Wendego's customer service is friendly and patient, walking clients through any issues they may experience.
Highly ranked on Google, Wendego consistently earns outstanding reviews. They have also been named a Clutch Consultancy in 2021.
Company Details
Employees:
Employees 2 - 9
Min. Project Size:
$1,000+
Credentials:
Microsoft certified Partner, Veeam Pro Partner, APC Registered Partner, Autotask, ProofPoint, CISCO Registered Partner, Dell Direct Partner, Certified Agent,
Avg. Hourly Rate:
$100 - $149 / hr
Contact Information
Location
10620 Treena St
Suite 230
San Diego, California, 92131
United States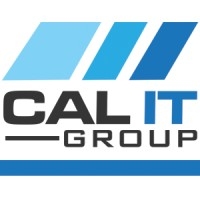 Located in
Huntington Beach
,
California
QUICK STATS
Industries
Legal
Healthcare
Design
Consumer Products
Telecommunications
Services
Wendego Cloud Solutions
Wendego Continuity
Wendego Cybersecurity
Mobile Device Management
Standout Services