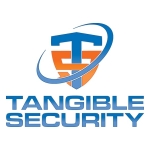 Knightdale
,
North Carolina
,
27545
Tangible Security
Tangible is a cybersecurity firm with a long history of service across government and commercial sectors. They have strong expertise in security assessments: Penetration testing across networks, web & mobile apps. They offer Virtual CISO services on top of Incident Response, SDLC services, and Security Awareness Training.
Tangible stands out among cybersecurity vendors in their experience working with government agencies. Many vendors don't have the credentials or experience for these highly regulated contracts, but for Tangible, this has been a key focus.
They have more than 10 years of experience working with federal government departments, including Homeland Security, the Justice Department, Department of Defense, NSA, and the Department of Health and Human Services, to name but a few. In this area, they have worked on developing secure software, integrating IAM technologies into large-scale ecosystems, and facilitating compliance with regulatory mandates.
Tangible believes their work across the private and public sector enhances their ability to serve clients in both sectors. Commercially, they have the most experience with businesses in financial services, healthcare, and software, and work for these clients on compliance projects (PCI DSS, HIPAA and more), Software Development Lifecycle services, product security testing, and more.
The team at TS combines a deep expertise in cybersecurity with a human factor missing from so many security services. These are industry leading experts who are passionate about the effects of their work; improving personal and organizational safety, increasing privacy, and solving business problems.
Tangible is a mission-focused organization, active in philanthropy and community projects including the Blue Angels Foundation for wounded veterans, and Wolf Trap, which promotes education in science, technology, engineering and mathematics in schools.
Prospective clients can request quotes or advice on upcoming projects via their website, phone, or email, listed below.
Company Details
Min. Project Size:
$5,000
Avg. Hourly Rate:
$200-$300
Contact Information
Location
7048 Knightdale Blvd
Knightdale, North Carolina, 27545
United States
QUICK STATS
Industries
Financial Services
Software
Healthcare
Federal Government
Services
Penetration Testing
Virtual CISO
Incident Response Services
Web App Security Assessments
Mobile App Security Assessments
SDLC Services
Security Awareness Training
Remote Access Security Assessment
Security Program Assessment

Find the Right MSSP Fast
Get matched for free with top-rated Managed Security Providers that fit your budget.
Standout Services