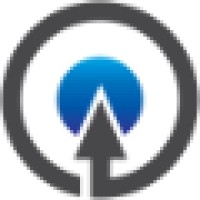 Simply Smart Technology
Simply Smart Technology is a Chicago-based Managed IT Company praised for its customer service and technical know-how.
Highly reviewed online, Simply Smart Technology is known for its tailor-made solutions to client challenges. With their highly organized approach, customers love their timeliness and responsiveness.
Included in Simply Smart's IT Management services is their impressive Cybersecurity protections. With a clear understanding of the value of your data, Simply Smart defends against malware, ransomware, and other risks. Keeping your company going is their aim.
Backup Planning & Disaster Recovery are also key components of Simply Smart's information protection services. With 24/7 network monitoring, clients can be assured their systems are in capable hands.
With NAS Hardware backups and rigorously designed security policies, they bring a holistic perspective to your organization's cybersecurity needs.
Their free IT Assessment scans your network onsite without software installation. Their reports are easy-to-understand and provide decision-makers with valuable insight into the state of their IT assets.
They can also assist you with cloud migration, server & network administration, CIO advising, vendor management, and help desk services.
Standing out from so many MSPs, Simply Smart Tech is a woman-led business with a tremendous amount of professional experience to its name. Their team holds some of the industry's highest certifications, including CompTIA A+, CompTIA Security+, Switchvox Support Engineer, MCSA, MCSE, and CCNA.
These efforts haven't gone unrewarded. They have been recognized by Clutch, the Better Business Bureau, and Expertise.com for their A+ service.
Their willingness to help and the prioritization of client needs has won Simply Smart the confidence of its clientele. Unsatisfied by average, they seek to provide you with the best technical support in the industry.
With offices in Atlanta, Chicago, and Milwaukie, Simply Smart Technology is nationally available to serve your needs.
Company Details
Employees:
Employees 2 - 9
Min. Project Size:
$1,000+
Credentials:
BBB Accredited Business A+ Rating, CompTIA A+, CompTIA Network+, CompTIA Security+, Certified Switchvox Sales Professional, Certified Switchvox Sales Engineer, Switchvox Support Engineer, MCSA, MCSE, CCNA
Avg. Hourly Rate:
$100 - $149 / hr
Contact Information
Location
11 E Hubbard St
Suite 602
Chicago, Illinois, 60611
United States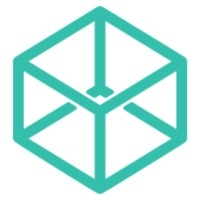 QUICK STATS
Industries
Business services
Nonprofit
Manufacturing
Construction
Services
IT Support
VoIP Phone Systems
Standout Services