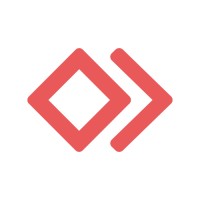 Worcester
,
Massachusetts
,
01608
SideChannel
It's not an exaggeration to say that no other security firm does Virtual CISO services like SideChannel. In a market where nearly every security provider seems to offer vCISO, they're simply different.
SideChannel is building a business by providing Enterprise level security expertise to mid-market and startup companies.
All 15 of SideChannel's Virtual CISOs are former CISOs. This is highly uncommon for vCISO providers. Their CISOs hail from firms like Dicks Sporting Goods, Booz Allen, the US Postal Service, the Pentagon, Hologic, Enersys, BillTrust, Broadcom, Best Buy, and more. When you bring in a vCISO from SideChannel, the average amount of security experience you're getting is 20 years.
Many firms offering vCISO have one or two experienced security executives on staff who, alone or together, will manage your engagement.
But because SideChannel has 15 dedicated vCISOs, they start by learning your security needs and the current state of your security program, before matching you with whichever vCISO from their team has the most direct experience meeting security goals like yours.
CEO of SideChannel Brian Haugli reminds potential clients that a vCISO is not a technical consultant, but an executive-level position. A good vCISO has to communicate with C-suite; Communicate with a Board. Set strategic direction; Manage vendors and partnerships. SideChannel believes experience is what matters for a Virtual CISO, and they're doubling down on it.
The company doesn't focus on a specific industry, serving clients in Healthcare, Finance, Legal, DoD, Tech and Research. As well as their core vCISO offering, they also provide Virtual Privacy Officers, compliance solutions, and security team staffing.
If you're a startup in the early stages of building a security program, SideChannel is a way to quickly mature by accessing enterprise-level experience at a fraction of the cost.
If you're a midmarket firm restructuring security, a SideChannel vCISO can help bridge a gap, or take a longer-term leadership role at a lower cost than a new hire.
Hear more from SideChannel CEO Brian Haugli about their philosophy of vCISO in the video below:
Company Details
Credentials:
Former CISOs from Fortune 500 firms.
In-depth experience working with NIST compliance: CSF, 800-53, 800-171, & NIST Small Business.
Extensive experience with government departments: CMMC. DFARS compliant. DHS 4300a Sensitive Systems. SEC Regulations.
Experience with HIPAA, HITECH, HITRUST. SOX Compliance. SOC 2.
Contact Information
Location
146 Main St suite 405
Worcester, Massachusetts, 01608
United States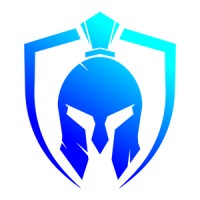 BitSpartan is a standout regional cybersecurity firm from Worcester, Massachusetts. Their strengths are
...
QUICK STATS
Industries
Healthcare
Finance
Legal
DoD
Research
Technology
Energy
Services
Virtual CISO
Virtual Privacy Officer
Security Staffing
Risk Assessment
Third-party Risk Management
Compliance

Find the Right Virtual CISO Fast
Get matched for free with top vCISOs that fit your budget.
Standout Services