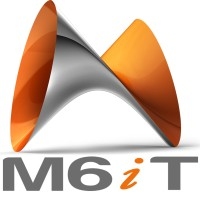 New York
,
New York
,
10036
M6iT
Based in New York, M6iT is an affordable IT Consulting firm especially focused on small and medium-sized businesses. 80% of M6iT's clientele are small businesses representing a broad swath of industries. From advertising & marketing to arts & entertainment to financial services, they understand the unique security needs of different sectors.
Their expert analysis streamlines your organizations' compliance standards and operational efficiencies. Their security toolkit includes: risk assessments, compliance gap analysis, remediation plans, policy review & development, user awareness training, internal/external controls, and best practices implementation.
M6iT has an impressive range of security products at their disposal. SecureTide Spam & Virus Protection is quick to set up and effective at blocking dangerous and unwanted spam emails.
Their antivirus products protect both Windows and Mac environments. Shielding your network from pernicious intrusions,  M6iT protects against viruses, malware, phishing, and data losses.
SecureSurf bolsters your online security posture. A continuously updated technology, SecureSurf guards browsers against online exploits. Without slowing down your browsing experience, this technology safeguards employees from attack.
Their proprietary Managed M6iT Cloud Backup for SMBs/MMBs technology delivers you military-grade backup and encryption services. By backing up files in tier III & IV data centers, they ensure your most up-to-date files will always be available.
Data loss and disruption are challenges every organization must face. That's why they deploy Hybrib Shadow Protect Cloud tools. That way, if disaster does occur, you can recover your system in a virtual environment.
Continuous monitoring by an agent or a probe keeps organizations apprised of any issues with their ISP. This monitoring service automatically alerts users if any changes have occurred with their internet provider.
Highly customizable, all of M6iT's security products can be adapted to the individual needs of their clients.
Company Details
Employees:
Employees 10 - 49
Min. Project Size:
$5,000+
Credentials:
Clio Product Pro Certified, B&H, Microsoft Certified Partner, Evault, PMI, Infrascale, CISCO, Hp, Dell,
Avg. Hourly Rate:
$100 - $149 / hr
Contact Information
Location
510 5th Ave
3rd floor
New York, New York, 10036
United States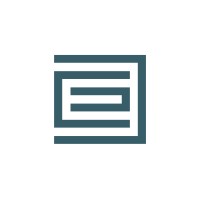 QUICK STATS
Industries
Entertainment
Transportation
High Tech
Real Estate
Finance
Services
Managed Services
On-Demand Support
Systems Deployment
Security Services
Telecom Services
Web Development
Standout Services