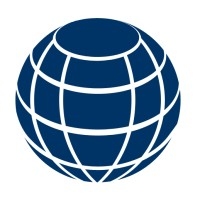 IP Services
Who wrote the book on ITIL? Why, it was IP Services. Located in Eugene, OR, IP Services is a research-driven Cybersecurity Management firm with decades of experience behind them.
Partnered with the Western Bankers Association, New Mexico Bankers Association, NW Credit Union Association, and many others, they're a proven partner in the Financial Services industry.
Following the ITIL and VisibleOps frameworks, IP Services manages critical infrastructure systems and applications that other companies are unequipped to manage.
They understand the challenges that come with the growing demand Work From Home models introduce for companies. New norms come with new risks, and IP Services can help you navigate these new challenges.
And if there's any doubt about their expertise, members of their team wrote the VisibleOps Security Handbook, confirming their commitment to the ITIL framework.
With Total Control, IP Services can fill the knowledge gaps in your company and better protect your digital infrastructure. Total Control lets them optimize your servers, network, and storage systems to maximize efficiency and security.
Among the Cybersecurity solutions they offer are BYOD security, endpoint security, ID management, vulnerability assessments, encryption, DDoS migration, WAF, FIM, VPN management, IPS, SIEM, and email security.
Their Perimeter Security and Threat Management service both keeps intruders out and helps secure internal information from leaking.
Visible Compliance is their next-gen compliance awareness solution. By offering "continuous compliance," Visible Compliance is a responsive platform that helps adapt settings to whatever regulatory standards you need to meet, like FFIEC, PCI DSS, HIPAA, GLBA, CIS, or NIST.
Visible Informant is their Network Performance Monitor that collects conversations and messages between endpoints, monitors traffic data, and can mitigate bandwidth outages.
As an SSAE 16 SOC 1 Type II certified provider, the techniques and methodologies used by IP Services are independently audited and verified. Their expertise is second-to-none.
Company Details
Employees:
Employees 10 - 49
Credentials:
SSAE 16 SOC 1 Type II certified
Contact Information
Location
2896 Crescent Ave
Suite 201
Eugene, Oregon, 97408
United States
QUICK STATS
Services
Managed Cybersecurity
Cloud Management
Application Management
Infrastructure Management
IT Service Continuity
Government Compliance

Find the Right MSSP Fast
Get matched for free with top-rated Managed Security Providers that fit your budget.
Standout Services