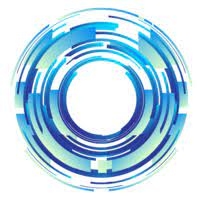 Bytagig
Bytagig is a Portland, OR-based cyber security consultancy with a broad portfolio of industries in its portfolio. Whether you're in the government, advertising, medical, automotive, legal, manufacturing, or IT fields, Bytagig brings the expertise to serve you.
They understand the changing nature of work. Now that so much of our work is conducted remotely, small businesses face increasing risk from cybercriminals. That is why Bytagig offers complete Cybersecurity Support services.
Their next-gen antivirus technology hunts down and neutralizes threats. 24/7 Darkweb & Vulnerability scanning monitors your network for intrusions and weaknesses. Security awareness training elevates employee preparedness and empowers them to play an active role in defending your data.
Bytagig endeavors to protect your credentials, your passwords, your customers' health, banking, and personal data. They understand the value this information holds for criminals and work tirelessly to safeguard it.
And while they offer robust, effective Cybersecurity services for small businesses, they understand the need for greater protection. That is why Bytagig can also ensure your business against the damages of cybercrime.
Diligent about covering all your organization's security needs, their comprehensive Cybersecurity Insurance program augments your team's security posture.
This insurance limits your organization's liability if breaches do occur. Successful ransomware attacks are expensive, both financially and reputationally. Even the most well-protected entities can experience costly intrusions and losses. It is important companies attain the greatest degree of protection available, just in case something does happen.
Certified by Expertise as a Best IT Managed Service Provider and UpCity as a Top Cybersecurity Pro, Bytagig has made a name for itself with its expertise and customer service.
Highly reviewed on Google and Clutch, their customers love how effective the Bytagig team is at meeting their needs. Commended for their technical expertise, effective workflow, and phenomenal customer support, they have set themselves apart as a Cybersecurity partner.
Company Details
Employees:
Employees 2 - 9
Min. Project Size:
$1,000+
Avg. Hourly Rate:
$150 - $199 / hr
Contact Information
Location
5468 SE International Way
Suite B
Milwaukie, Oregon, 97222
United States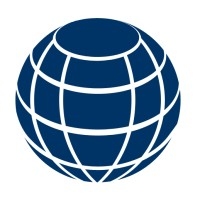 QUICK STATS
Industries
Financial Services
Government
Life Sciences
Environmental Services
Advertising & Marketing
Services
Cyber Security
Managed Service Provider
Compliance
NIST
HIPAA
PCI
IT Consulting
Websites
Inventory Management

Find the Right Compliance Consultant Fast
Get matched for free with top compliance consultancies that fit your budget.
Standout Services