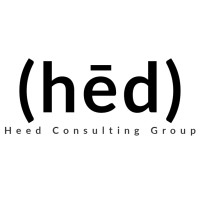 Los Angeles
,
California
,
91364
Heed Consulting Group
Audit. Review. Improve. Thrive. These are the Heed Consulting Group's driving values. Founded in 2019, Heed Consulting Group is a risk management solutions firm that specializes in mitigating cybercrime.
Located in Los Angeles, Heed Consulting has decades of combined experience behind it and is a member of the Forbes Business Council. Serving mostly midmarket and enterprise-level companies, they have solutions for small businesses too.
Heed Consulting Group is dedicated to making sure your business runs smoothly and without disruption. That's why they offer a slew of Cybersecurity solutions including Cyber Health Check, Security Consultancy, Cyber Risk Analysis,
ISO 27001 Consultancy, Incident Response, Managed Security, Application Security Advisory Services, Advanced Attack & Readiness Operations, and Cyberscope which assists federal agencies with their reporting requirements.
Heed is on a mission to reduce the risk to your company's most valuable digital assets. They know that to do this, organizations must be proactive participants in their digital hygiene. They work hard to reduce disruption experienced by their clients if a breach does occur, knowing that increased downtime cuts into your bottom line.
In order to mitigate the risk of intrusion and disruption, Heed builds up your cyber resilience by implementing a thorough incident response plan. This plan can protect your profits and reduce the impact of ransomware, phishing, and service interruptions.
With administrative partners like Salesforce, CompTIA, ADP, Bank of America, Forbes, and Hire Right, Heed's expertise is recognized across industries to solve challenging security and risk needs.
Their team of creative professionals is committed to a culture of simple, clear communication and honest appraisal. They strive to be the trusted partner you've been looking for to handle your security needs.
Highly reviewed and highly regarded, Heed Consulting Group may be the partner for you.
Company Details
Employees:
Employees 10 - 49
Min. Project Size:
$10,000+
Credentials:
CISA, ANSI, ISO Certified, CISA, PCI QSA, HireRight
Avg. Hourly Rate:
$150 - $199 / hr
Contact Information
Location
20929 Ventura Blvd
Los Angeles, California, 91364
United States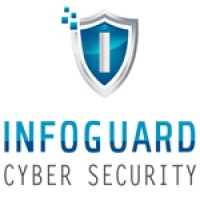 QUICK STATS
Industries
Financial Services
Manufacturing
Healthcare
Education
Advertisement & Media
Services
Technology Architecture, Implementation, & Support
Risk Management
Governance, Risk, & Compliance Solutions
Cyber Security Services
Business Continuity Management ISO 22301

Find the Right MSSP Fast
Get matched for free with top-rated Managed Security Providers that fit your budget.
Standout Services