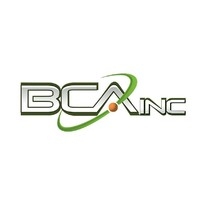 BCA IT, Inc.
BCA IT is Florida's leader in Cybersecurity and IT Management. Since 1990, BCA has cultivated many long-term relationships that remain the company's pride. Their portfolio is split 70/30 between small and midmarket businesses, so BCA has proven itself adaptable to the needs of many clients.
Their TOTALSecurity package is a complete suite of protections designed to keep your organization safe from breaches and attacks. Their scalable solutions enhance the security posture of businesses of all sizes.
Through thorough audits, BCA analyzes your system and makes recommendations to bolster your protection. They effectively filter content online with intelligent monitoring. Clients are protected against phishing attacks so data integrity is maintained.
BCA's malware protection program strengthens your organization against costly compromises. With their TOTALSecurity package, BCA provides peace of mind, increased productivity, and customer confidence.
Their Miami-based experts diligently monitor your network. Regular patching and data backup ensure clients' continuity of service even if an attack does happen.
BCA prides itself on its customer service. Their Help Desk is always available and they strive to improve your operations. Reviews online commend their ability to remotely restore and migrate data to new servers for improved security. Their customers enjoy BCA's team of knowledgeable, friendly, skilled experts. Customer service is at the heart of all of BCA's operations. They're in the business of cultivating relationships and exceeding expectations.
For businesses and organizations in the Florida area, BCA goes above and beyond. Confident they'll meet all your IT needs, they work hard to earn your trust.
Company Details
Employees:
Employees 10 - 49
Min. Project Size:
$5,000+
Credentials:
CISCO Select Partner, ID Agent, Vmware, BBB Accredited Business A+, CompTIA Security Trustmark+, Addigy, Datto, Dell, Dropbox Authorized Reseller, Duo, HP, Microsoft Partner
Avg. Hourly Rate:
$100 - $149 / hr
Contact Information
Location
8725 NW 18th Terrace
Suite 308
Doral, Florida, 33172
United States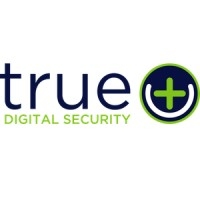 QUICK STATS
Industries
Accounting and Financial Firms
Construction
Healthcare & Medical Offices
Law Firms
Manufacturing & Distribution
Services
Managed IT Services
Cybersecurity
Backup and Disaster Recovery
Cloud Services
Managed VoIP Services

Find the Right MSSP Fast
Get matched for free with top-rated Managed Security Providers that fit your budget.
Standout Services