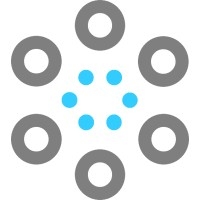 Vanves
,
Île-de-France
,
92170
Nucleon Security
Nucleon Security has developed its Nucleon Smart Endpoint EDR platform for automated endpoint detection, response, and remediation. Based out of Paris, France, Nucleon was started in 2016 to be your Cybersecurity Watchtower.
The Nucleon Smart Endpoint platform adapts to your company's needs and learns how you use your business data to achieve better customization.
Nucleon calls this adaptation Business Contextual Protection. In essence, the software learns how you use your data and develops protection layers automatically. By continuously integrating data usage, the system makes improvements on its own.
The Nucleon Smart Endpoint platform goes one step further and creates automated rules oriented in the best business security practices.
And with multi-layered zero-trust architecture, defense in depth is implemented and illegitimate access is denied. With stricter validation checkpoints, you can be assured of your network's integrity.
If a breach does occur, the Nucleon Smart Endpoint platform is equipped with the tools to clean the network, retrieve files, and remediate your system. Automating this process can help speed up your business' recovery substantially.
Other services Nucleon offers are Security Assessments, MITRE ATT&CK Coverage, Threat Hunting, Security Monitoring, Cyber Threat Intelligence, and Incident Response.
Key clients include Fortiche, Gaumont Group, and Oxyliom Group.
For businesses looking to bolster their company's Cybersecurity posture with a cutting-edge, AI guided platform, Nucleon Security may be the industry development team you're looking for.
Company Details
Employees:
Employees 50 - 249
Min. Project Size:
$5,000+
Avg. Hourly Rate:
$100 - $149 / hr
Contact Information
Location
6 Rue Auguste Comte
Vanves, Île-de-France, 92170
France
QUICK STATS
Services
Security Assessement
Mitre Att&Ck Coverage
Threat Hunting
Security Supervision
Cyber Threat Intelligence
Incident Response
Standout Services