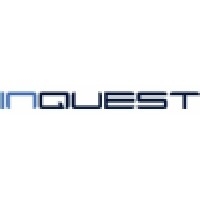 Inquest
Since 2008, Inquest Ltd. has been serving Serbia and the surrounding markets with Cybersecurity and digital data protection solutions. Driven by experience, knowledge, and relationships, Inquest is a regional leader in IT security.
Specializing in Financial Services, they help clients in the banking industry secure their digital assets and build trust with their customers. As one of the most targeted industries by cybercriminals, the IT protections necessary for banks and FinTech must be the most stringent.
Inquest brings expertise in the implementation, training, professional services, and technical support for a wide array of Cybersecurity solutions and software.
The partnerships that make up Inquest's portfolio include DarkTrace, McAfee, Siemplify, MobileIron, Quest, Qualys – top companies driving innovation in the security field.
With DarkTrace, they deploy constantly evolving software backed by AI and machine learning to learn and adapt to the changing threat environment.
Siemplify is the security orchestration and response (SOAR) provider to streamline the discovery of threats and unify your toolbox to quickly respond to those threats.
And McAfee is one of the world's most trusted, recognized Cybersecurity software companies. Partnering with them gives Inquest access to some of the world's most trusted security toolkits available.
Highly reviewed online, customers enjoy their friendly, familial approach to professional relationships. Their highly-skilled team is praised for how amicably they treat clients and how quickly they solve problems. Their successful installs and quick turnaround win them kudos and high ratings.
If you're a business in Serbia or the surrounding region, especially in the Banking & Finance industries, Inquest might be the Cybersecurity partner you're looking for.
Company Details
Employees:
Employees 10 - 49
Min. Project Size:
$10,000+
Credentials:
DarkTrace, McAfee, Siemplify, MobileIron, Quest, Qualys Partner
Avg. Hourly Rate:
$100 - $149 / hr
Contact Information
Location
11 Bulevar Crvene Armije
Beograd, Grad Beograd,
Serbia
QUICK STATS
Services
IT security
Data Protection

Find the Right MSSP Fast
Get matched for free with top-rated Managed Security Providers that fit your budget.
Standout Services