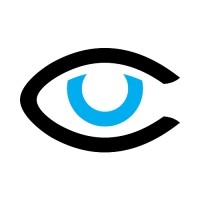 Vancouver
,
British Columbia
,
V5T 4R8
Cyber Unit
With price points accessible for small businesses, Cyber Unit is a Cybersecurity company based out of Vancouver BC. Knowing that cybercriminals target small businesses with the same tools used to attack enterprises, Cyber Unit helps fill your security gap regardless of your company's size.
Cyber Unit promises to secure any business at the right price and with access. Plus, their premium security solution, Cyber Protect, is free for the first month.
Their plans are clearly priced: $180/yr per employee for Computer Security; $90/yr per employee for Email Security; $90/yr per employee for Mobile Security; and $360/yr per employee for their premium Cyber Protect plan.
With plans tailored to individual industries, they have specific plans for Accountants, Lawyers, Doctors, Brokers, and Small Businesses. Professionals in these fields are assured of products designed with their unique needs in mind.
They're able to bolster your email security with zero-day threat protection, AI defense against phishing, SaaS shadow IT discovery, and data leakage prevention.
Their computer security covers WiFi network security, secure browsing, incident detection & response, threat emulation & extraction, and forensics.
To best protect your information, Cyber Unit scans the Dark Web for your valuable data to see if any leaks have occurred. They monitor domains for leaked passwords, proactive identity monitoring for employees, supply chain domain monitoring, and are backed by instant notifications to alert you if anything has been found.
They harness the power of AI to efficiently process the extraordinary amount of data gathered from their solutions. But behind that is the human element, backed by their tried and true techs supporting you through every stage of the partnership.
For small businesses looking for powerful Cybersecurity solutions designed to their needs and priced simply and affordably, Cyber Unit might be the right choice.
Company Details
Employees:
Employees 10 - 49
Min. Project Size:
$1,000+
Avg. Hourly Rate:
$100 - $149 / hr
Contact Information
Location
350 E 2nd Ave
Vancouver, British Columbia, V5T 4R8
Canada
QUICK STATS
Industries
Financial Services
Design
Food & Beverages
Advertising & Marketing
Services
Computer Security
Email Security
Mobile Security
Cyber Project
Dark web security

Find the Right MSSP Fast
Get matched for free with top-rated Managed Security Providers that fit your budget.
Standout Services